September 12, 1683
Austrian, Polish and German troops successfully defend Vienna and defeat the attacking Turks. The Austrian commander in chief is Karl IV Leopold.
September 12, 1739
Death of Reinhard Keiser in Hamburg, Germany. An early composer of operas, his style starts with Baroque and ends with Rococo. He studied music in Leipzig and then went to Hamburg where he wrote 120 operas.
September 12, 1819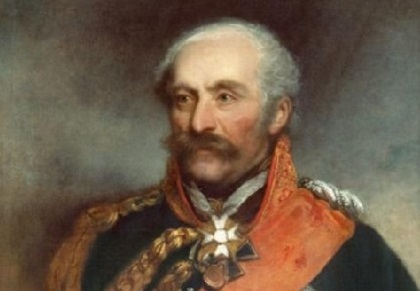 Death of General Gebhard Blücher in Kanth, Silesia (now Poland) (born in Rostock, Germany). Wellington was not alone at Waterloo at the defeat of Napoleon. General Blücher commanded the allied German army. Blücher had served with distinction in the Prussian army since 1760. Blücher had retired, but in 1813 he was called back from his estates at age 71 to fight Napoleon. He was a commander at the Battle of Leipzig in October, 1813. He pursued Napoleon to Paris, participating in the final defeat of the French Emperor. He then retired once again. When Napoleon returned in 1815 he returned to active service once again. He coordinated his army with that of British General Wellington. On June 18, 1815 at the battle of Waterloo, Wellington and Blücher completed the final defeat of Napoleon.
September 12, 1836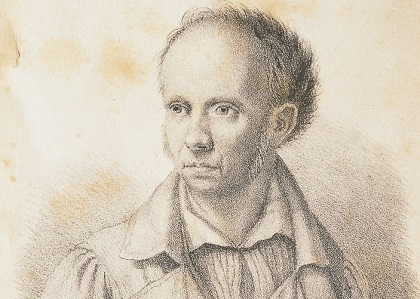 Death of Christian Dietrich Grabbe in Detmold, Germany. Grabbe was a dramatist. Among his plays are, Napoleon oder die Hundert Tage (1831), Don Juan und Faust (1829), Scherz, satire, ironie und tiefere bedeutung (1827) and Kaiser Friedrich Barbarossa (1829). Grabbe led an unhappy life which ended early due to alcoholism and tuberculosis.
September 12, 1876
Death of Anastasius Grün in Graz, Austria (original name Anton Alexander, Graf von Auersperg). Grün was a liberal politician and a poet. In 1848 he served in the Frankfurt Parliament at the Paulskirche and later in the Austrian Parliament. Among his literary works are, Blätter der Liebe (1830), Der letzte Ritter (1830), Die Nibelungen im Frack (1843), and Der Pfaff vom Kahlenberg (1850).
September 12, 1932
A vote of no confidence is taken against Weimar Germany chancellor, Franz von Papen, and new elections are called. (The Nazi party will again draw the largest number of votes.)
September 12, 1941
Birth of Günter Rexrodt in Berlin. Rexrodt was minister of economics in the government of Helmut Kohl.
September 12, 1949
Theodor Heuss is elected Bundespräsident.
September 12, 1952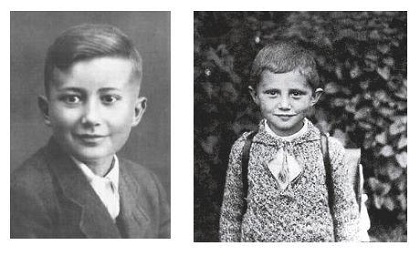 The remains of Bernhard Lehner (1930 – 1944) were moved form the local cemetery in Herrngiersdorf to the church of the city. 20,000 people came to participate. Lehner was born in Herrngiersdorf near Regensburg. At age 13 he fell ill and was hospitalized. After 10 weeks of intense suffering which he accepted with dedication to God, he died. He is said to have had healing powers during this period and helped others in their illnesses. He was buried in his home town. Many began to regard him as a saint. In 1950 the process of beatification was initiated by the Church.
September 12, 1956
Death of Hans Carrosa in Rittsteig, Germany. Carrossa was a physician who wrote successful novels and poetry. He was a great admirer of Goethe. Among his works are Dr. Bürgers Ende (1913), Der Arzt Gion (1931) and Führung und Geleit (1933).
September 12, 1960
After the death of Wilhelm Pieck the decision is made in East Germany (DDR) to eliminate the office of president and that national leadership should be taken by the chair of the State Council (Staatsrat). Walther Ulbricht, the chair of the SED becomes the East German leader.
September 12, 1986
Death of photojournalist, Ernst Haas, in New York (born in Vienna, Austria). Haas had earned a strong reputation in Vienna for his photographic work with the magazine, Heute, before he immigrated to the United States in 1950. At that time he developed his style with color photography. His most noted work was a 24 page color photo-essay on New York for Life magazine.
September 12, 1990
The U. S., Britain, France, the USSR and the two Germanys sign an agreement allowing Germany to reunite.