September 16, 1736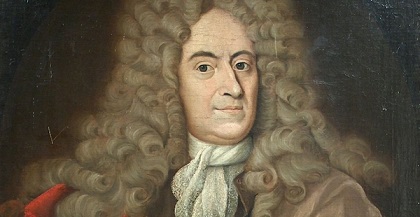 Death of Daniel Fahrenheit in The Hague, Netherlands (born in Danzig, Germany (now in Poland). Fahrenheit was a Polish-German-Dutch physicist, engineer, and glass blower who is best known for inventing the alcohol thermometer (1709) and the mercury thermometer (1714), and for developing a temperature scale now named after him. Until the switch to the Celsius scale, the Fahrenheit scale was widely used in Europe. It is still used for everyday temperature measurements by the general population in the United States and Belize and, less so, in the UK and Canada.
September 16, 1853
Birth of Albrecht Kossel (1853-1927) in Rostock, Germany. Kossel was a German biochemist and pioneer in the study of genetics. He was awarded the Nobel Prize for Physiology or Medicine in 1910 for his work in determining the chemical composition of nucleic acids, the genetic substance of biological cells.
Kossel isolated and described the five organic compounds that are present in nucleic acid: adenine, cytosine, guanine, thymine, and uracil. These compounds were later shown to be nucleobases, and are key in the formation of DNA and RNA, the genetic material found in all living cells.
September 16, 1876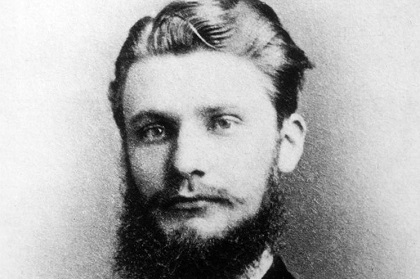 28-year-old Fritz Henkel founds Henkel & Cie in Aachen. Today Henkel AG & Co. KGaA is a global company with brands and technologies for consumer and industrial businesses, headquartered in Düsseldorf, North Rhine-Westphalia, Germany. Historically, Henkel's most famous brand is Persil, the first commercial laundry detergent. Before Persil, laundry soaps consisted of either soap flakes or actual bars of soap.
September 16, 1885
Birth of Karen Horney in Hamburg, Germany. She earned her M.D. from the University of Berlin. After several years of practice in psychiatry she immigrated to the U. S. She challenged many of Freud's ideas, holding that neuroses are caused by problems in interpersonal relationships. She was primarily disturbed by Freud's concepts of libido, the death wish and penis envy. She founded the Association for the Advancement of Psychoanalysis.
September 16, 1889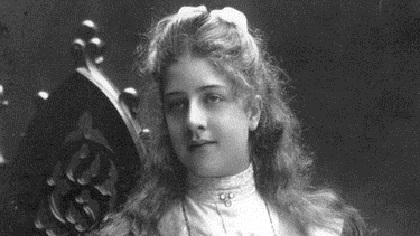 Birth of Mercedes Jellinek in Austria. In Germany, Gottlieb Daimler had invented the automobile and was manufacturing and selling the Daimler. Emil Jellinek, an Austrian banker, was an enthusiastic Daimler owner and investor in the company. In a sweetheart deal he placed a large order for cars, obtained distribution rights and insisted that the car be named after his little girl, Mercedes. Today the car and the company are known more by that little girl's names than the inventors of the automobile and founders of the company that makes the car, Gottlieb Daimler and Karl Benz.
September 16, 1891
Birth of German Admiral, Karl Dönitz, in Grünau bei Berlin. Dönitz served as a submarine officer in WWI. In defiance of the Treaty of Versailles he rebuilt a submarine fleet after the war. In 1943 he was appointed commander of the German navy. After Hitler's death, Dönitz assumed the leadership of the nation for a few days, long enough to surrender. The Nürnberg court sentenced him to 10 years in prison, a term which he actually served.
September 16, 1943
Birth of Oskar Lafontaine in Saarlouis, Germany. he is is a German politician who served in the government of Germany as Minister of Finance from 1998 to 1999. Previously he was Minister-President of the state of Saarland from 1985 to 1998,
September 16, 1983
The Austrian bodybuilding champion, movie actor, Arnold Schwarzenegger, becomes a US citizen.