September 2, 1790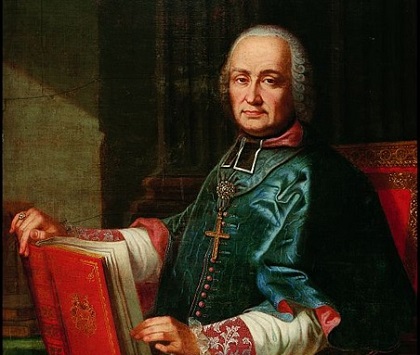 Death of Johann Nikolaus von Hontheim (pseudonym: Justinus Febronius) in Montquentin, Duchy of Luxembourg (born in Trier, Germany). Hontheim, a Roman Catholic priest was an historian and theologian. He was a professor at the University of Trier and in 1748 became an auxiliary bishop of Trier. In 1763 under the pseudonym, Justinus Febronius, he published a book De Statu Ecclesiae et Legitima Potestate Romani Pontificis (Concerning the state of the Church and the Legitimate Power of the Roman Pope) in which he proposed the limitation of the power of the pope in the Church. His intention was to draw Protestants back to the Church through the limitation of one of the factors which kept the division in Christianity. The pope, however, did not share his views. His book was condemned and placed on the Index of Forbidden Books.
September 2, 1987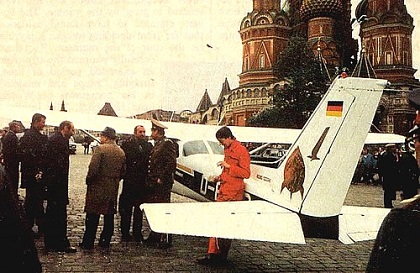 The West German youth, Mathias Rust, who had flown a private plane from Germany to land in Red Square, Moscow, goes to trial in the Soviet Union. He was sentenced to four years in a general-regime labor camp for hooliganism, disregard of aviation laws and breaching of the Soviet border. He was never transferred to a labor camp and instead served his time at the high security Lefortovo temporary detention facility in Moscow. Two months later, Reagan and Gorbachev agreed to sign a treaty to eliminate intermediate-range nuclear weapons in Europe, and the Supreme Soviet ordered Rust to be released in August 1988 as a goodwill gesture to the west.
September 2, 1997
Death of Viktor Frankl in Vienna, Austria. A psychiatrist, Frankl studied at the University of Vienna. In 1938 he became chief of neurology at the Rothschild Hospital in Vienna. In 1942 he and his family were sent to a concentration camp by the Nazis. In his experience there he noted that those who saw meaning in their lives were more likely to survive. This observation became a core of his psychiatry which came to be known as "logotherapy". He viewed the role of the psychiatrist as helping patients find meaning. After the war he wrote Man's Search for Meaning. He finished his career as a professor at the University of Vienna.