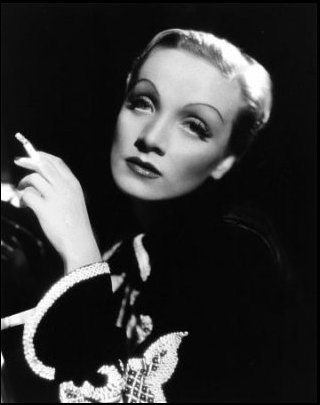 Marlene Dietrich (27 December 1901 – 6 May 1992) was a German-American actress and singer.
Dietrich remained popular throughout her long career by continually re-inventing herself, professionally and personally. In the Berlin of the 1920s, she acted on the stage and in silent films. Her performance as "Lola-Lola" in The Blue Angel, directed by Josef von Sternberg, brought her international fame and provided her a contract with Paramount Pictures in the US. Hollywood films such as Shanghai Express and Desire capitalised on her glamour and exotic looks, cementing her stardom and making her one of the highest-paid actresses of the era.
Marlene Dietrich was one of the most remarkable actresses of the 20th century and here's why:
– She did not go in for national politics but was fiercely anti-fascist and pro-American.
– She had no interest in gender politics but her androgyny contributed to her glamorous myth and became its essential part. Being an alluring woman, she would dress up like a man and have publicly known affairs with women.
– She looked like a heavenly prima donna but during WWII she worked on the fronts in Northern Africa and Europe entertaining American troops and helping in hospitals for which the U.S., the French and the Israeli governments awarded her medals.
She had terrific legs but wore trousers wherever she appeared.
– She had a career after 40 but became a legend long before her death.
– She was born in Germany, but lived her life as an American citizen.
Incredibly intelligent, Marlene Dietrich made very few arguments about what she was for but she let her actions speak for her.
Marie Magdalene Dietrich was born on December 27, 1901 in Schoeneberg, Berlin, to a family of Louis Erich Otto and Josephine Dietrich. The unique name 'Marlene' she created when she was 13 by cutting off the middle of her name, and used it later together with her surname as a pseudonym known to the whole world.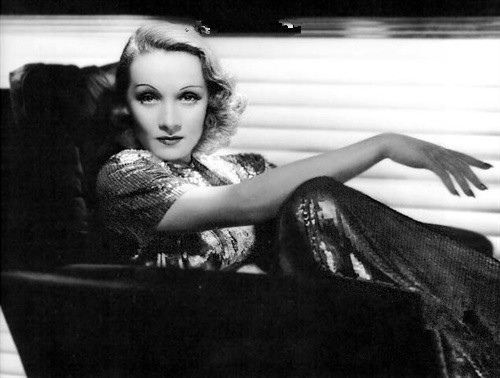 Dietrich's world movie career began with The Blue Angel, 1929, one of the most timeless films in the history of motion picture and still admired. In 1930 she moved to the U.S., in Hollywood. All the films done there together with the Austrian director Josef von Sternberg made Marlene the brilliant queen of the screen.
It is unpardonable to call Marlene Dietrich just a star. She was and still is a cultural symbol of the century. She created a style and fashion of her own. Not only her stunning look made Dietrich's style so amazing. Her captivating eroticism, her cool and distant glamour, fascinating face, misty eyes, and extraordinary husky voice made her one of the greatest women of our century. On May 6, 1992 Dietrich died in Paris, but the legend remains immortal.