We all know the story of Oskar Schindler from Steven Spielberg's Academy Award-winning film Schindler's List. Oskar Schindler was a remarkable man who miraculously saved more than 1,200 Jews from the gas chambers. He did what nobody else did in those scary times of death camps and mass murder. He was all that stood between his Jews and the SS and he managed to keep all of them alive.
Oskar Schindler was not a conventional hero – a gambler, a drinker, a playboy who started the war as a member of the Nazi party and a war profiteer exploiting the labor of Jews and ended by spending millions, everything he possessed, to protect and save his Jews.
Oskar Schindler was born on April 28, 1908, in Zwittau, Austria-Hungary, what is now Moravia in the Czech Republic. Schindler grew up in a rich family but as a result of the deep economic depression of the 1930s, the family firm became bankrupt. Being without employment, Schindler joined the Nazi party, as did many others at that time. In the wake of the German invasion of Poland, Schindler moved to Krakow. Bribes gave him control of a Jewish-owned enameled-goods factory, Deutsch Emailwaren Fabrik, close to the Jewish ghetto, where he principally employed Jewish workers. Through army contracts and the exploitation of cheap labor from the Krakow ghetto, he gained a fortune. Not long after acquiring his factory the removal of Jews to death camps began in earnest and soon Schindler realized all the horror of the Nazi plan of the total extermination on the Jews. He began seeing them not only as the cheapest labor force but also as innocent human beings who were doomed to die just for being Jewish.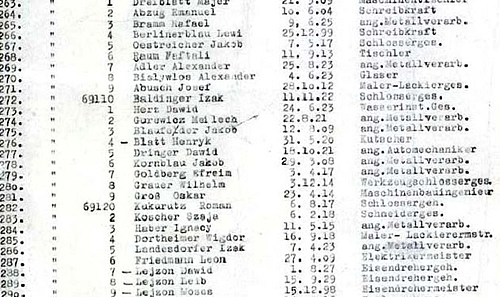 An abstract from the Schindler's list
In 1942 and early 1943, the Nazi eliminated the ghetto's population of some 20,000 Jews through shootings and deportations. Several thousand Jews who survived the ghetto's liquidation were taken to Plaszow, a forced labor camp run by the sadistic SS commandant Amon Goeth. Shocked by the cruelties he witnessed, Schindler arranged to transfer his Jewish workers to the sub-camp at his factory. From then on, Schindler could have food and medicines smuggled into the barracks with less danger. The guards were bribed and so, instead of walking away from the war a rich man, Schindler spent all of his money and even his wife Emilie's jewelry was sold, to save his workers.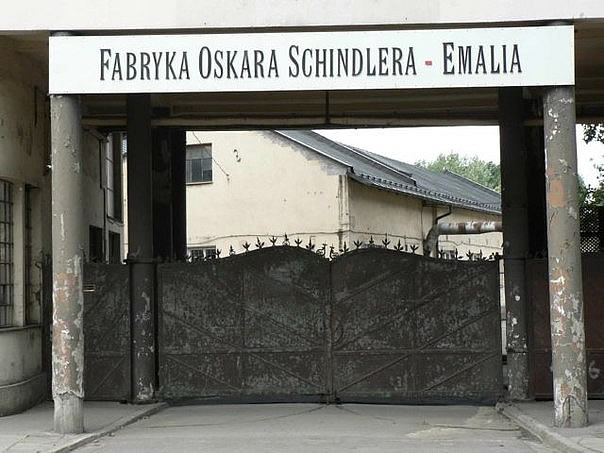 Schindler`s life after the war was a long series of failures. When the war ended, Schindler fled to Argentina with his wife, mistress and a few of his workers and bought a farm. In 1958, he abandoned his land, his wife and his mistress to return to Germany. He spent the remaining years of his life dividing his time between Germany and Israel, where he was honored and taken care of by his grateful Jews who never forgot him.
He was never understood in his own country. Many people in Germany hated him. He was persecuted, he was sworn at on the streets, and stones were thrown at him. It was said that he was their bad conscience – the conscience of all those who had known something but done nothing.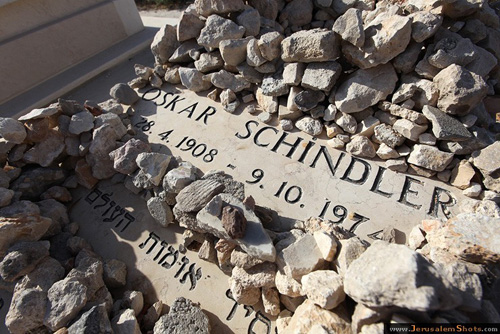 Oskar Schindler died in Frankfurt on October 9, 1974. He was buried in Jerusalem, according to his own request shortly before his death. He said, My children are there.