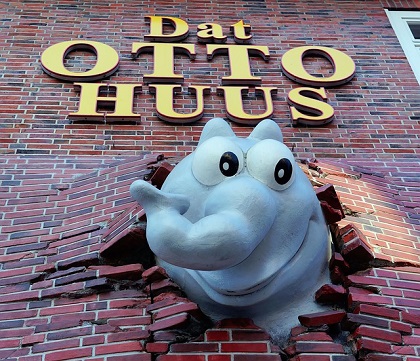 Otto Gerhard Waalkes (born 22 July 1948 in Emden, Germany) is a Frisian comedian and actor.
Otto Waalkes became famous in the early 70s by drawing little childish elephants he called Ottifants ('Ottiphants'). Later, he went on tour, brandishing a guitar and accompanied by Ottifants. Later still he branched into film, shooting Otto: The Movie and a sextet of sequels. Two years ago he came out with the idea of transforming the fairytale Snow White and the Seven Dwarfs into the story of seven lads flat-sharing in the forest.
One of Germany's most popular and influential comedians, Otto Waalkes has recorded a large number of hit comedy albums, starred in successful movies, written bestselling books, and drawn popular comics. Ever since he has risen to fame in the mid-'70s, he has been one of the country's leading comedians and became a part of general pop culture: many of his sketches have become classics, and several of his phrases and jokes have become public catchphrases.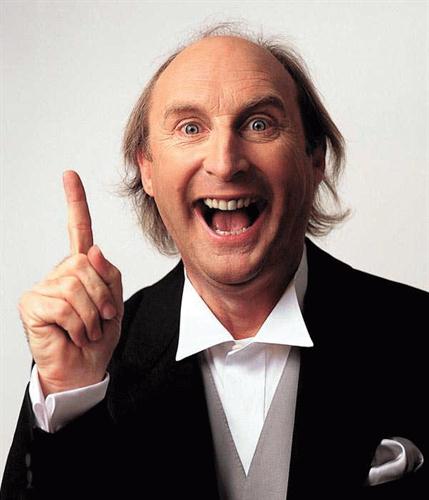 Waalkes' Humor is based on puns and wordplay, silly-funny language, sounds and body language. A stylistic means of his lectures are parodies, such as revisions of popular songs, which he accompanies with a guitar.
Even after several years of little media attention in the '90s, he managed to launch a comeback in the new millennium and continues to be a popular and respected figure in Germany's comedy scene.
Otto is considered to be one of the most successful representatives of German humor. In 2007, Otto Waalkes took part in choosing the best German comedian in the ZDF.
And he was the winner of The 67th Bambi Awards that took place on 12 November 2015 in Stage Theater in Berlin.