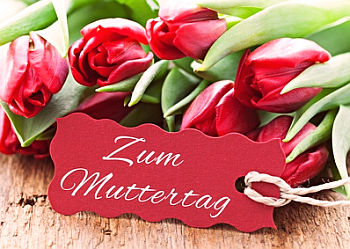 God could not be everywhere and therefore he made mothers.
Proverb
Mother's day celebration in Germany takes place on the second Sunday of May. However, if this day happens to be the Pentecost (Pfingstsonntag) – the Christian festival for celebrating the descent of the Holy Spirit (held on the 7th Sunday following Easter) – then Mother's Day is celebrated on the first Sunday of May (a week earlier).
The history of Muttertag in Germany dates back to the Middle Ages. There was a Sunday in Thuringia (one of 16 federal states of Germany) when relatives used to visit and congratulate each other with spring. Spring was associated with the beginning of life, and women gave that life to humanity. Nobody worked, everybody went to their parents' place, and mothers were blessed by their relatives on that day.
The year 1922 was the time when the Germans started to celebrate Mother's Day for the first time, and in 1933 this occasion was declared an official holiday to be celebrated on the second Sunday of May.
From 1939 to 1945, Mother's Day gained a remarkable position, where a tradition of giving The Cross of Honor of the German Mother was established. It was a state decoration conferred by the government of the German Reich in three classes: bronze, silver, and gold, to mothers who exhibited strong moral principles, exemplary motherhood, and who conceived and raised at least four or more children in the role of a parent. But this "golden era" of Mother's Day did not last too long as by the end of the World War II Mother's Day misplaced its Nazi elements, replaced by the more neutral elements of celebration by offering gifts, flowers and cards to mothers.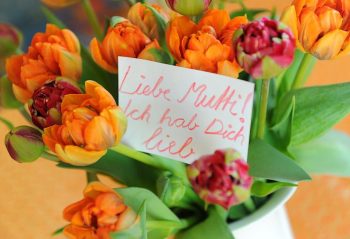 The way German people celebrate Mother's Day is actually very similar to other countries. First of all, there are a lot of phone calls that German mothers receive from their children – as a form to express gratitude and adoration for their moms for the love and care given to them. There are a lot of colorful flowers that German mothers get on this day. Moreover, there are also white flowers sent to the graves of mothers who passed away, as well. Other forms of gifts are also chocolates, perfumes, cards, different surprising visits or traveling tickets and so forth.  It is also very common for some people to visit their parents and cook in their homes for their mothers.