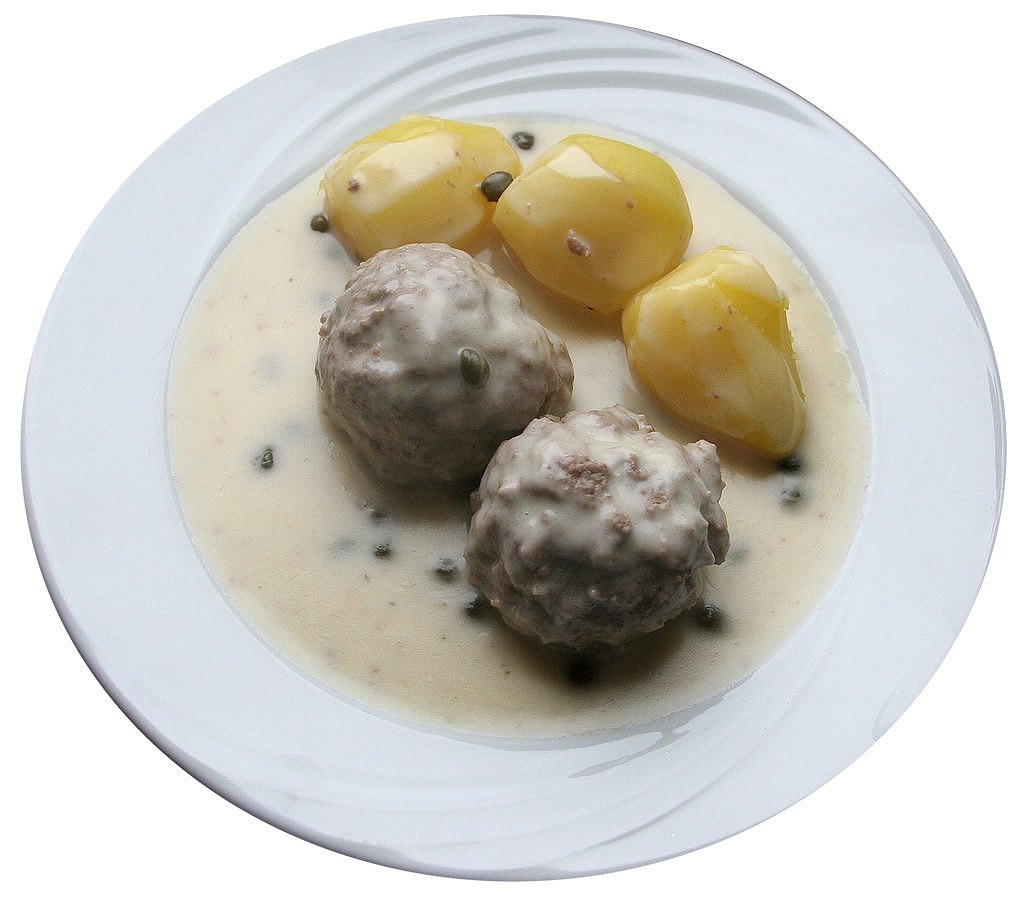 Königsberger Klopse, a traditional German dish, is a delightful blend of flavors and textures that has been savored for generations. Originating from the city of Königsberg (now Kaliningrad, Russia), this recipe has become a staple in German cuisine. In this comprehensive guide, we'll walk you through the steps to create this classic dish, complete with historical context and cooking tips for a delectable experience.
What are Königsberger Klopse?
Königsberger Klopse are tender meatballs traditionally made from a mix of ground veal, pork, or beef, and are seasoned with anchovies or sardines. They are simmered in a white sauce enriched with capers and lemon juice, offering a unique blend of savory and tangy flavors.
Historical Significance
The dish dates back to the 18th century, symbolizing the culinary heritage of the Prussian city of Königsberg. Over the years, it has evolved, adapting to changing tastes and available ingredients, but always retaining its signature characteristics.
Ingredients:
For the Klopse (Meatballs):

500g ground veal or a mix of pork and beef
1 small onion, finely chopped
2 anchovy fillets, minced (optional)
50g white bread, soaked in milk and squeezed
1 egg
Salt and pepper to taste
1 teaspoon mustard (preferably Dijon)
Nutmeg, a pinch

For the Sauce:

1 liter beef or vegetable broth
2 tablespoons flour
2 tablespoons butter
100ml heavy cream
3 tablespoons capers, with some brine
Juice of half a lemon
Salt and white pepper to taste

Garnish:

Lemon slices
Fresh parsley, chopped
Instructions:
Preparing the Meatballs:
Combine Ingredients: In a large bowl, mix the ground meat with the onion, anchovies, squeezed bread, egg, mustard, and seasonings until well combined.
Form Meatballs: Shape the mixture into evenly sized balls, about the size of a golf ball.
Cook Meatballs: In a large pot, bring the broth to a gentle simmer. Carefully add the meatballs and cook for about 15 minutes, or until they are cooked through. Remove the meatballs and set aside, reserving the broth.
Making the Sauce:
Roux Preparation: In a separate saucepan, melt the butter over medium heat. Add the flour and stir continuously to form a roux. Cook for a couple of minutes without browning.
Combine with Broth: Gradually whisk in the reserved broth until the mixture is smooth. Bring to a simmer and cook until it thickens slightly.
Final Touches: Stir in the cream, capers, and lemon juice. Season with salt and white pepper to taste.
Combining:
Add Meatballs to Sauce: Place the cooked meatballs into the sauce and simmer gently for a few more minutes, allowing the flavors to meld.
Garnish and Serve: Garnish with lemon slices and fresh parsley. Serve hot with boiled potatoes, rice, or traditional German noodles known as 'Spätzle'.
Tips for the Perfect Königsberger Klopse:
Quality of Meat: Opt for high-quality ground meat for better flavor and texture.
Bread Soaking: Ensure the bread is thoroughly soaked and well-squeezed to prevent the meatballs from being too dense.
Gentle Simmering: Simmer the meatballs gently to prevent them from falling apart.
Sauce Consistency: Adjust the thickness of the sauce to your liking by varying the amount of flour or broth.
Lemon Juice Balance: Be cautious with the amount of lemon juice to maintain a perfect balance of tanginess.
Nutritional Information:
Königsberger Klopse is a well-rounded meal, rich in protein. However, it is also moderately high in fats, especially if made with creamy sauce. For a healthier version, you can use low-fat cream and leaner meat cuts.
Conclusion:
This authentic Königsberger Klopse recipe invites you to explore the rich flavors of German cuisine. Perfect for a hearty dinner or a special occasion, these meatballs in a creamy caper sauce are sure to delight your taste buds and offer a glimpse into Germany's culinary history.
FAQs:
Can I use only beef for the meatballs? Yes, you can use only beef, though the traditional recipe often includes a mix of meats for a more complex flavor.
What can I serve with Königsberger Klopse? They are traditionally served with boiled potatoes, rice, or Spätzle.
Can I make this dish in advance? Yes, Königsberger Klopse can be made in advance and reheated, making them a great option for meal planning.
---
With this detailed Königsberger Klopse recipe, you're all set to recreate a beloved German classic in your kitchen. Enjoy the cooking journey and the delicious results!
Related articles:
15 Best German Christmas Recipes
How to Cook Sauerbraten
Easy Homemade German Spaetzle Recipe