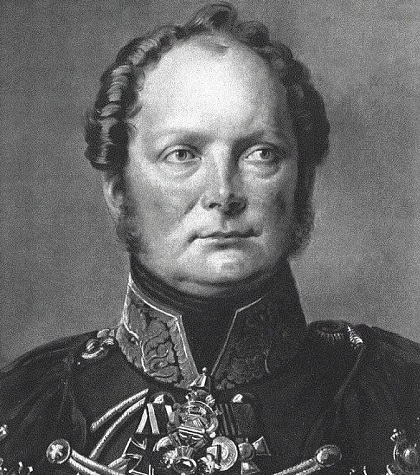 Within just a few months, liberal hopes for a reformed Germany were disappointed. Conservative forces saw that the liberal movement was divided into a number of camps having sharply different aims. Furthermore, the liberals had little support left among the lower classes, who had supported them in the first weeks of the revolution by constructing barricades and massing before their rulers' palaces. Few liberals desired popular democracy or were willing to enact radical economic reforms that would help farmers and artisans. As a result of this timidity, the masses deserted the liberals. Thus, conservatives were able to win sizable elements of these groups to their side by promising to address their concerns. Factory workers had largely withheld support from the liberal cause because they earned relatively good wages compared with farmers and artisans.
Once the conservatives regrouped and launched their successful counterattack across Germany, many of the reforms promised in March 1848 were forgotten. The National Assembly published the constitution it had drafted during months of hard debate. It proposed the unification of Germany as a federation with a hereditary emperor and a parliament with delegates elected directly. The constitution resolved the dispute between supporters of "Little Germany," that is, a united Germany that would exclude Austria and the Habsburg Empire, and those supporting "Large Germany," which would include both. The constitution advocated the latter.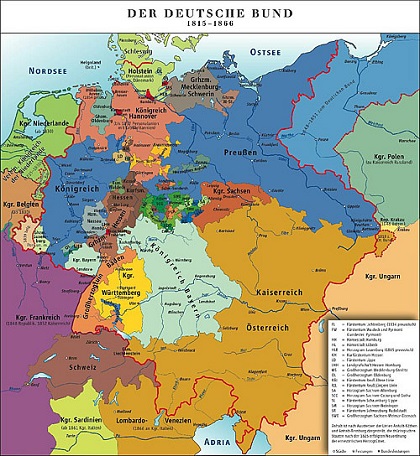 The Prussian king, Friedrich Wilhelm IV (r. 1840-58), was elected united Germany's first emperor. He refused the crown, stating that he could be elected only by other kings. At that point, the assembly disbanded. A few subsequent rebellions by democratic liberals drew some popular support in 1849, but they were easily crushed and their leaders executed or imprisoned. Some of these ardent democrats fled to the United States. Among them was Carl Schurz, who later fought at the Battle of Gettysburg as a Union officer, served one term as a United States senator from Missouri, and was appointed secretary of the interior by United States president Rutherford B. Hayes.
The German Confederation was reestablished, and conservatives held the reins of power even more tightly than before. The failure of the 1848 revolutions also meant that Germany was not united as many had hoped. However, some of the liberals' more practical proposals came to fruition later in the 1850s and 1860s when it was realized that they were essential to economic efficiency. Many commercial restrictions were abolished. The guilds, with their desire to turn back the clock and restore preindustrial conditions, were defeated, and impediments to the free use of capital were reduced. The "hungry forties" gave way to the prosperity of the 1850s as the German economy modernized and laid the foundations for spectacular growth later in the century.




Related articles:
The German Confederation, 1815-66
Economic and Political Trends in Germany Toward Unification
The Revolutions of 1848