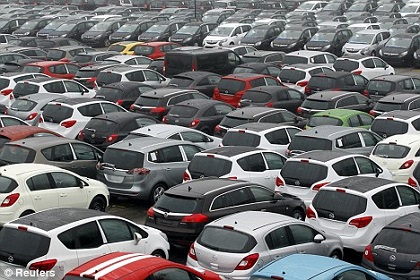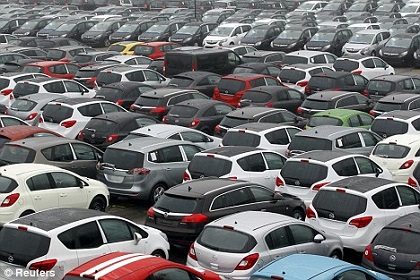 A guide to buying a used car in Germany
Used Cars
One should be careful, buying a used car. If one buys a used car through a dealer he can expect some sort of limited guarantee. Some banks may finance used cars, but this is not as easy as with new cars. It depends on such factors as mileage, age and value.
There are some car magazines listing used cars for sale privately, among them: Auto-News, regular monthly magazine "Zweite Hand Autohandel" ("Second Hand Cars"), "Top-Automobile", "ZH Autonet", "Oldtimer Inserat", "Oldtimer Anzeiger", etc. They present a clear overview of car brands, models and prices.
Good deals can be found if one checks into buying a Jahreswagen or a demo model (Vorführwagen). Employees of car manufacturers have an opportunity to buy cars at a discount and to resell them after keeping them a year. As usual such cars are in quite good condition and a good value for the money. A Vorführwagen has usually been displayed in the showroom and used for test drives.
If one prefers to buy a used car from a private owner, the newspapers are full of ads.
The attention should be paid to such key things as:
mileage;
date of the next inspection (TÜV);
date of first registration (Erstezulassung or EZ);
model year;
type of catalytic converter;
fuel consumption;
the seller;
number of owners.
The seller/ dealer should provide the following:
ownership and registration documents (Fahrzeugbrief and the Fahrzeugschein);
proof of exhaust emission testing ( (AU-Bescheinigung), required to re-register cars which are more than three years old);
a service history (Inspektionsheft) – records concerning previous vehicle defects (from a dealer);
a roadworthiness certificate that is valid for two years (from a dealer);
a written contract of sale;
The seller should inform the insurance company in writing that the vehicle has been sold.
The buyer must register the vehicle at the local vehicle licensing department (KfZ-Zulassungsstelle).
The following documents are required:
– proof of identity (current passport or identity card);
– proof of residency (polizeiliche Anmeldung);
– proof of insurance (Doppelkarte);
– original vehicle registration documents;
– a copy of the extract from the commercial register (Handelsregisterauszug) or business registration (if the vehicle is to be registered as a company vehicle);
– a letter from the vehicle owner confirming authorisation (Vollmacht), if the vehicle is registered on someone else's behalf;
– written contract of sale (Kaufvertrag).
Private individuals who buy used cars from a professional dealer have the right to claim for defects within six months of purchase as decreed by Germany's Federal Court (Bundesgerichtshof).
Old or new cars have to be insured before they hit the road. The co-called Doppelkarte (Double card) can be obtained at any insurance office. The consumer group Stiftung Warentest publishes comparative listings of insurance company policies. Comprehensive collision insurance (Haftpflichtversicherung) is often advisable for new cars.
One should also know that, according to Germany's retail trading laws, buying a car on Sunday is impossible. Sunday trading in Germany is not allowed.




Related articles:
Buying a New Car in Germany
German Cars
Happy Birthday, Beetle!
Importing Cars to Germany