April 11, 1370
Birth of Friederich I (also called Friedrich der Streitbare) in Saxony. Friedrich became the elector of Saxony in the Holy Roman Empire. He assisted the emperor, Sigismund in a campaign against the Bohemian adherents of Jan Hus in 1420.
April 11, 1741
Birth of Johann Heinrich Merck in Darmstadt, Germany. Merck supported Christoph Friedrich Nicolai, Christoph Wieland, Johann von Herder and Johann Wolfgang von Goethe, young Sturm und Drang writers. He was one of the founders of the Frankfurter Gelehrte Anzeigen in which some of Goethe's early works were published and he contributed to the Allgemeine deutsche Bibliothek and Der teutsche Merkur.
April 11, 1819
Birth of Sir Charles Halle (original name Carl Halle) in Hagen, Germany. Halle studied music in Darmstadt and Paris. In Paris he became friends with Frederic Chopin, Franz Liszt and Hector Berlioz. During the revolution of 1848 he fled to England. in 1858 he founded the famed Halle orchestra which he conducted for the remainder of his life. He was knighted in 1888.
April 11, 1825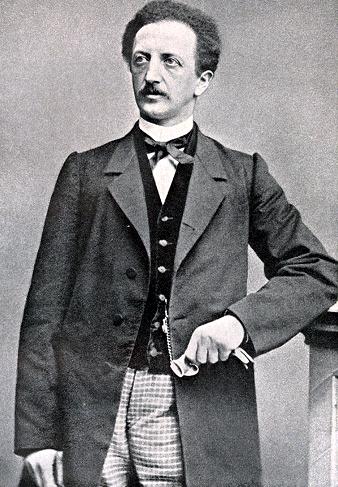 Birth of Ferdinand Lasalle (1825-1864) in Breslau, Germany (now in Poland). Lasalle was a follower of Karl Marx and one of the founders of the German labor movement. Unlike Marx, however, Lasalle promoted an evolution of workers rights rather than Marx's revolutionary approach. Lasalle studied at the University of Berlin where he was exposed to the ideas of Friedrich Hegel and Ludwig Feuerbach. During study-abroad in Paris he made the acquaintance of the poet Heinrich Heine. He was in Germany again by 1848 and participated in the revolution. He lived in Düsseldorf from 1848-1857. He then moved to Berlin where he worked as a political journalist. In 1863 he was involved in the founding of the "Allgemeiner Deutscher Arbeiterverein" in Leipzig and was elected its president.
April 11, 1875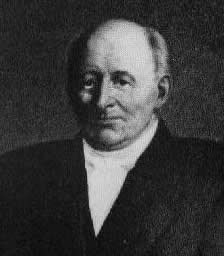 Death of Samuel Heinrich Schwabe (1789-1875) in Dessau, Germany. Schwabe was a hobby astronomer who was the first to observe that sunspots pass through a cycle of 10 years. He made his observations public in 1843. Schwabe also drew the first known, detailed image of the Great Red Spot of Jupiter.
April 11, 1876
Friedrich Nietzsche proposes marriage to Mathilde Trampedach. (She declines, for she is in love with her piano teacher.)
April 11, 1968
Rudi Dutschke is shot. Dutschke was a leader of the Students for a Democratic Society and later active in the Green Party.
April 11, 1996
A construction accident leads to the burning of the Düsseldorf airport.
Back to Today in German History Calendar