April 20, 1494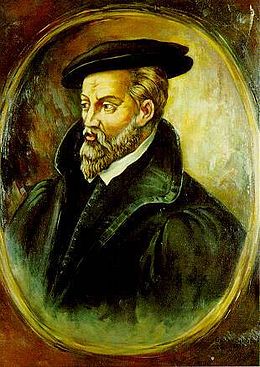 Birth of Johann Agricola (1494-1566) (original name: Johann Schneider) in Eisleben, Germany (He was a friend and supporter of Martin Luther). Agricola became a strong proponent of the concept that Christian grace replaces the Ten Commandments, which would no longer, then, have force. These views led to a cooling of relations with Luther. In 1584 Agricola was called upon to draft the Augsburg agreement, which for a time settled difficulties between Protestants and Catholics.
April 20, 1707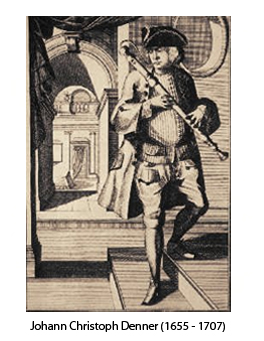 Death of Johann Christoph Denner (1655-1707) in Leipzig, Germany. Denner was a musical instrument maker who invented the clarinet.
April 20, 1805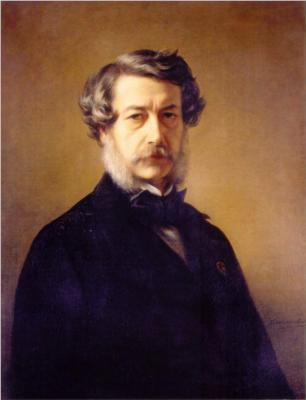 Birth of Franz Xaver Winterhalter in Menzenschwand, Germany. Winterhalter was a portrait painter who did many portraits of royalty. He was active in France and England as well as Germany.
April 20, 1869
Death of Carl Loewe in Kiel, Germany. Loewe is remembered primarily for his Lieder (artistic songs). Noted among his Lieder are, "Erlkönig", "Edward", "Herr Oluf" and "Archibald Douglas".
April 20, 1913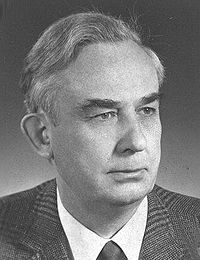 Birth of Willi Hennig (1913-1976) in Dürrhennersdorf, Germany. He was a leader of the cladistic school of phylogenetic systematics (a system of biological classification). Hennig worked at the German entomological Institute in East Berlin. He resigned in 1961 in protest at the construction of the Berlin Wall. He then moved immediately to West Germany and later found a research position at the State Museum of Natural History in Stuttgart.
April 20, 1980
Death of Helmut Käutner in Castellina, Italy (born in Düsseldorf, Germany). Käutner was a film director who started his directing career in film during World War II. His first film Romanze in Moll (1943) had the distinction of being designated by Joseph Goebbels as "decadent and defeatist". Subsequent films include In jenen Tagen (1947), Des Teufels General (1955), and two films he made in Hollywood The Wonderful Years (1957) and A Stranger in My Arms (1957).
Back to Today in German History Calendar