April 22, 1724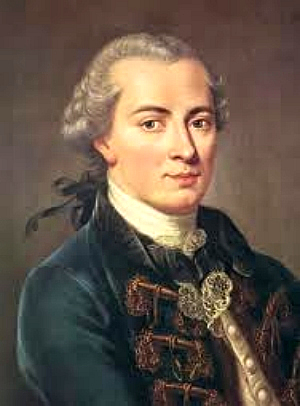 Birth of Immanuel Kant (1724-1804) in Königsberg, Germany (now in Russia). Kant would become one of the most influential philosophers of all times. His Critiques are the best known of his works, Kritik der reinen Vernunft, Kritik der Praktischen Vernunft. In ethics Kant is known for his categorical imperative.
April 22, 1745
The signing of the Peace of Füssen. By this agreement Maximilian III regained control of Bavaria and ruled there as the Elector of Bavaria in the Holy Roman Empire.
April 22, 1775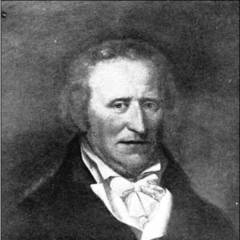 Birth of Georg Hermes in Dreierwalde, Germany. Hermes was a Roman Catholic theologian who was a follower of the systems of Immanuel Kant. He originated a theological system called Hermesianism by which he sought to prove the rational necessity of Christianity Einleitung in die christkatholische Theologie (1819-29). He was ordained a priest in 1799 and became a professor of dogmatic theology at the Universities of Münster and Bonn. After his death he fell out of favor and his writings were listed on the Roman Catholic Index of Forbidden books. Pope Gregory XVI and the first Vatican Council condemned his theology.
April 22, 1819
Birth of Friedrich Martin von Bodenstedt in Peine, Germany. Bodenstedt was a professor of early English literature at the University of Munich. He produced many translations from English and Russian literature. In 1866 he became the director of the court theater in Meiningen. He died in Wiesbaden on April 18, 1892.
April 22, 1839
Birth of August Wilhelm Eichler in Neukirchen, Germany. Eichler was a botanist who developed one of the first systems of plant classification. He was a professor of botany at the Technical University of Graz and the University of Kiel. In 1878 he became the director of the herbarium at the University of Berlin.
April 22, 1866
Birth of Hans von Seeckt in Schleswig, Germany. General von Seeckt was the head of the German army from 1920-1926 during the time of the Weimar Republic. Although the Versailles treaty forbade Germany an up to date army, through an agreement to train Russian troops, von Seeckt was able to have his own personnel experiment with up to date weapons. He resigned from the army in 1926 and became a member of the Parliament.
April 22, 1872
Richard Wagner leaves Tribschen (Switzerland) to take up permanent residency in Bayreuth.
April 22, 1876
Birth of Robert Barany in Vienna, Austria. Barany won the Nobel Prize for Physiology or Medicine in 1914 for his work on the balancing system of the inner ear. In his early career he worked in the ear clinic of the University of Vienna. From 1917 on he taught at Uppsala University.
April 22, 1884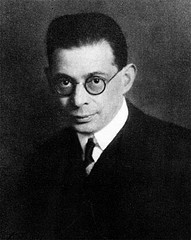 Birth of Otto Rank (1884-1939) (original name Otto Rosenfeld) in Vienna, Austria. Rank was the psychologist to applied psychoanalysis to the analysis of legend, myth and art. Within this framework he wrote Der Künstler in 1907. He also wrote Der Mythus von der Geburt des Helden (1909) and Das Inzest-Motiv in Dichtung und Sage (1912). In his book Das Trauma der Geburt und seine Bedeutung für die Psychoanalyse (1924) he linked the trauma of birth and various later neuroses.
April 22, 1889
Birth of Ludwig Renn (original name, Arnold Friedrich Vieth von Golssenau) in Dresden, Germany. Krieg (1928) is the best known of the novelist's works. The 1928 novel was based on his horrific experiences in World War I. The sequel, Nachkrieg (1930) deals with the Weimar Republic. A liberal, he was arrested by the Nazis during the night of the fire at the Reichstag and spent 2 1/2 years in prison. Upon his release he fled to Switzerland. From Switzerland he moved to Mexico where he spent the war years. At war's end he returned to a life in East Germany.
April 22, 1915
Chlorine gas is used for the first time in the West. It is released preceding a German attack at Ypres.
April 22, 1939
Birth of Theo Waigel in Oberrohr, Germany
April 22, 1945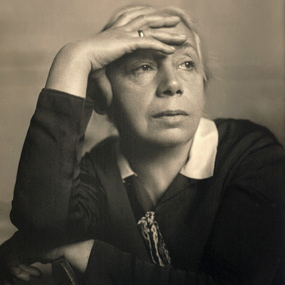 Death of Käthe Kollwitz, German painter, near Dresden, Germany.
April 22, 1946
SPD and KPD unite into the SED in East Germany.
April 22, 1980
Death of the chemist Fritz Strassmann in Mainz, Germany. With his partners Otto Hahn and Lise Meitner he discovered nuclear fission in 1938. Their discovery set the U. S. into a frantic search for the technology of the atomic bomb, fearing that Germany was very close to it. After the war Strassmann became a professor of inorganic and nuclear chemistry at the University of Mainz.
Back to Today in German History Calendar