April 3, 1841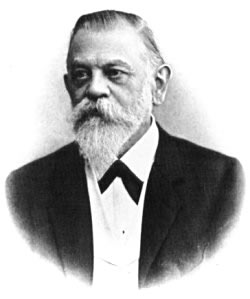 Birth of Hermann Carl Vogel (1841-1907) in Leipzig, Germany. Vogel was a German astrophysicist who pioneered the use of the spectroscope in astronomy. He applied this instrument to chemically analyze planetary atmospheres and in 1871 he was the first to establish Sun's rotational period using the Doppler effect. He was the director of the observatory at Bothkamp, Germany, after 1870 and of the observatory at Potsdam after 1882.
April 3, 1880
Birth of Otto Weininger in Vienna, Austria. Weininger, the son of a Jewish family, became a Christian immediately upon his receipt of a doctorate from the University of Vienna in 1902. The following year he published a book Geschlecht und Charakter (1903) in which he attributed positive, productive and moral characteristics to what he called "masculine character" and negative, unproductive and amoral characteristics to what he called "feminine character". He went on to describe Judaism as feminine and thus negative, unproductive, and amoral as opposed to Christianity with its very positive characteristics. Needless to say the anti-Semites were quite fond of his book. Weininger committed suicide at age 23 soon after his book was published.

April 3, 1897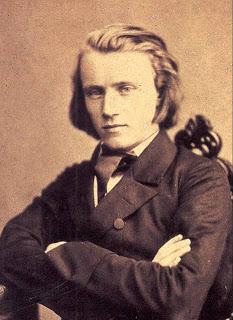 Death of Johannes Brahms (1833-1897). Johannes Brahms was a German composer and pianist. Born in Hamburg into a Lutheran family, Brahms spent much of his professional life in Vienna, Austria, where he was a leader of the musical scene.
April 3, 1910
Death of Richard Abegg in Köslin, Germany. Abegg was a physical chemist at the University of Breslau whose work gave rise to the concept of valence.
April 3, 1930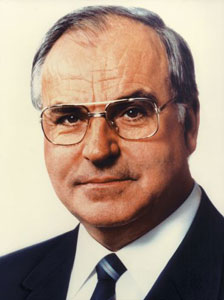 Birth of Helmut Kohl in Ludwigshafen, Germany. Kohl entered politics at age 17 as a member of the CDU youth organization. He earned a doctorate in political science at the University of Heidelberg in 1958. He was elected Ministerpräsident of Rheinland-Pfalz in 1959 and chairman of the CDU party in 1973. In 1982 he was elected federal chancellor.
April 3, 1936
Execution of Bruno Hauptmann in New Jersey. After having trouble with the law in Germany he came illegally to the United States where he also built a criminal record. In 1932 the child of Charles Lindbergh was kidnapped and later murdered. In 1934 Bruno Hauptmann was arrested for the crime. In 1936 he was executed. Hauptmann insisted on his innocence to the end.
April 3, 1950
Death of the composer, Kurt Weill, in New York (born in Dessau, Germany). Weill studied composition with Albert Bing, Engelbert Humperdinck and Ferruccio Busoni in Berlin. His first major successes were operas in collaboration with the writer Bertold Brecht. Brecht and Weill wrote Die Dreigrosschenoper (1928), Aufstieg und Fall der Stadt Mahagonny (1930), Der Jasager (1930) and Der Lindburghflug (1928) for which Brecht and Weill were joined by Paul Hindemith. When the Nazis came to power Weill joined the illustrious group of artists which were termed degenerate and banned. Weill immigrated to America where he wrote the music for Johnny Johnson (1936), Eternal Road (1937), Knickerbocker Holiday (1938), One Touch of Venus (1943) and Down in the Valley (1948)
Back to Today in German History Calendar