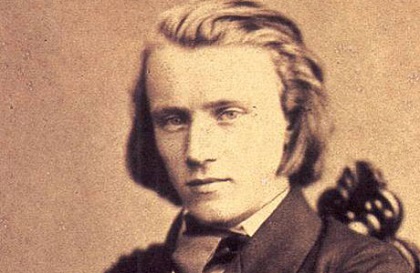 Johannes Brahms is the German composer and is called the Beethoven's true successor in the German music.
Johannes Brahms was born in 1833 in Hamburg, however, the most important and latest part of his life devoted to Vienna. Brahms started his composing being inspired by the Hungarian and German folklore music and later became a genius of sublime forms. He believed the perfect music cannot become endurable without severe efforts having been put into structure. Therefore, Johannes Brahms owed his brilliant education to the composers the destiny gifted him: Liszt, Schumann and Wagner. He met them physically and took some techniques to create piano writings, church music and symphonies.
That being said, all these composers did not influence Brahms' music much because his real tutors were Beethoven's works. Maybe, these works gave him the strong willingness to compose and gave him the ability to feel true power of love and romance. Thanks to Beethoven, Johannes Brahms could fall in love with Schumann's wife so much that he never married and even died just after her death in 1897 at the age of 63.
Like Beethoven, Brahms was confident the music is the God's language and can be available for just those who can hear the God. He thought inspiration comes if your soul meets the divine Spirit. This great meeting colors your soul in bright light and you hear the God who is closer to you then everybody. Fallen in love and inspired by Beethoven's techniques Johannes Brahms began composing and finalized the epoch of the German romanticism.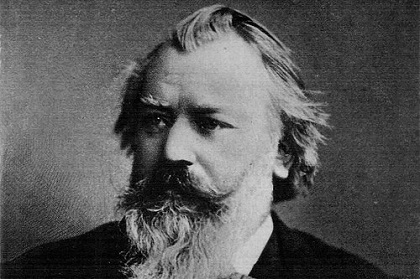 The Beethoven sketch records of how to get inspired and create endurable and divine things were used by Brahms to create his most famous German Requiem (Ein deutsches Requiem, first presented in the Bremen Catholic Church), four symphonies, numerous piano writings, religious songs, folk songs etc.
These records attracted many scholars during the centuries and are a very popular research subject for modern society nowadays. Particularly, the esoteric movement employs Beethoven's thoughts and ideas as the examples of human ability to achieve the God's knowledge and get harmonic living:
'These are the Spirit illuminating the soul-power within, and in this exalted state, you can clearly see what is obscure in your ordinary moods; then you feel capable of drawing inspiration from above, as Beethoven did.'