August 18, 330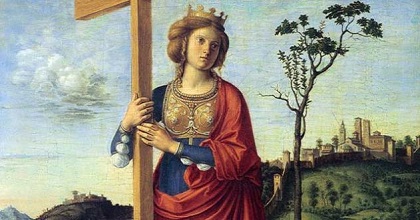 Death of St. Helena. St. Helena was the mother of the Roman Emperor, Constantine the Great. She was born in the eastern part of the Roman Empire, but moved to Trier (modern day Germany) when her son became emperor of the West and ruled from Trier. She became a Christian early on and doubtless had influence on Constantine's favorable disposition to Christianity. She made a pilgrimage to the Holy land late in life and is credited with finding many relics of the life of Christ which now reside in Churches in Germany. The Robe of Christ in Trier, the relics of three wise men in Cologne and the loin cloth in Aachen are all attributed to her activities. Her designation as a saint precedes the practice of canonization by the Pope. The present day cathedral of Trier was a donation by Helena. The origins of the building were as her residence during the time she lived in Trier.
August 18, 1830
Birth of Franz Joseph, Emperor of Austria and King of Hungary, in Schönbrunn Palace near Vienna. It was he who divided the empire into two sections, each having equal status.
August 18, 1870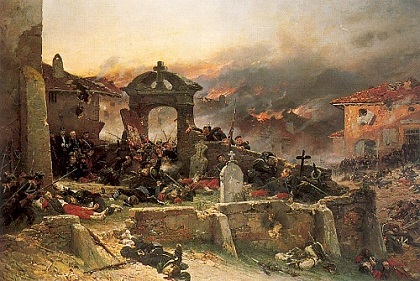 Battle of Gravelotte in the Franco-Prussian War. During the bloodiest battle of the Franco-Prussian War, outnumbered French forces occupying a strong position inflicted enormous losses on attacking German units, thus expressing the power of new breech-loading rifled small arms. For example, the Prussian Guards Division suffered somewhere around 8,000 casualties (almost half their number) in 20 minutes—and their attack stalled about 800 meters short of the French line. Ultimately, Prussian and Saxon units captured the village of St. Privat (which served as an anchor for the right flank of the French army) after a vicious street battle and succeeded in turning the French line. In this painting by Alphonse de Neuville, a prominent French artist who often treated military subjects, Saxon forces are stamping out the French defenders of St. Privat who have made a last stand in the village cemetary. French forces were compelled to retreat to Metz where they were besieged and eventually captured some months later. Total German casualties amounted to over 20,000 men while the French suffered over 12,000 killed, wounded, and captured. The expression "the front" was first employed while describing this battle.
August 18, 1873
Birth of Leo Slezak in Sumperk, Austria-Hungary (now Czech Republic). Slezak was an opera star known for his Wagnerian roles. Later in life he became a film comedian. His son, Walter Slezak, immigrated to America and became a popular American movie star.
August 18, 1890
Birth of Walther Funk in Trakehnen, East Prussia. Funk was the economics minister of the Third Reich from 1938 and president of the Reichsbank from 1939. At the Nürnberg Trials he was found guilty of crimes against humanity and sentenced to life in prison. He was released in 1957.
August 18, 1944
Death of Günther von Kluge in Metz. Kluge was a WWII German general who fought in Russia from 1941-1943 and replaced von Rundstedt on the Western Front in 1944. Suspected of being involved in the assassination attempt on Hitler, von Kluge was relieved of command on August 17 and commits suicide on August 18, 1944.
August 18, 1961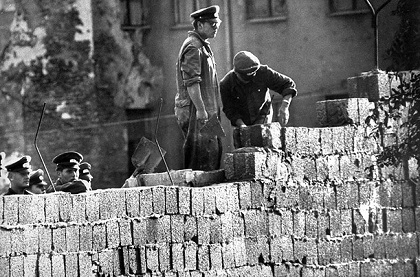 East German leader Walter Ulbricht ordered border troops to brick up the entrances and windows on the ground floor of the houses on the southern side of Bernauer Strasse in Berlin. Civilian workers began building the Berlin Wall, block by block, under the close supervision of the border guards, who had orders to shoot any employee who attempted to jump over to West Berlin.
August 18, 2005
Pope Benedict VI, Joseph Ratzinger, arrives in Cologne to attend World Youth Day, 2005.