August 2, 1934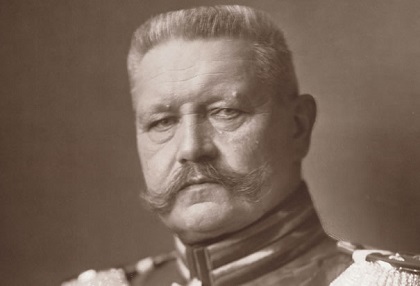 Paul von Hindenburg dies in Neudeck, Germany (now in Poland). Von Hindenburg had been a general and became the President of the Weimar Republic (Germany from the end of WWI to the rise of Hitler). Hindenburg became president in 1925 upon the death of the first president of the Republic, Friedrich Ebert. In 1933 he appointed Hitler chancellor, thinking that the man and his party could be controlled and thus be useful. Hindenburg died in office in 1934.
August 2, 1935
Death of Helmut von Gerlach in Paris, France (born in Mönchmotschelnitz, Germany). Gerlach founded the Nationalsozialer Verein in 1896 and wrote for the organization's paper, Die Zeit. In 1901 he became the editor of the Berlin weekly Die Welt am Montag. During World War I he was a leading pacifist. During the period of the Weimar Republic he remained active as a pacifist and was a leader in the Neues Vaterland organization and the Deutsche Liga für Menschenrechte. When Hitler came to power he fled to Austria and then to France. In France he was active as an anti-Nazi.
August 2, 1972
Death of Rudolph Ganz in Chicago (born in Zürich, Switzerland). The composer/conductor, Ganz, studied music in Switzerland and in Germany. After success with the Berlin Philharmonic Orchestra he immigrated to the United States. In America he taught at the Chicago Musical College and became its president. He conducted the St. Louis Symphony Orchestra from 1921-1927.
August 2, 1976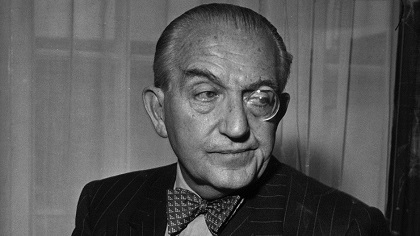 Death of Fritz Lang in Los Angeles (born in Vienna). Lang worked in Berlin as one of the great film makers of the early days of motion pictures. Classic films by Lang are Dr. Mabuse, der Spieler (1922), Die Nibelungen (1924), Metropolis (1926), Das Testament des Dr. Mabuse (1932). The Nazi propaganda minister Joseph Goebbels invited Lang to be in charge of German film making. Alarmed, Lang left Germany that very day, living first for a time in Paris and then the United States. In America he continued to make films. Some of his noted American films are, Fury (1936), Western Union (1941), and Hangmen also Die (1943).