August 23, 1773
Birth of Jakob Friedrich Fries in Barby, Germany. Fries was a professor of philosophy at the Universities of Heidelberg and Jena. In Neue oder anthropologische Kritik der Vernunft he attempted to provide a foundation of psychological analysis to the critical theory of Kant.
August 23, 1829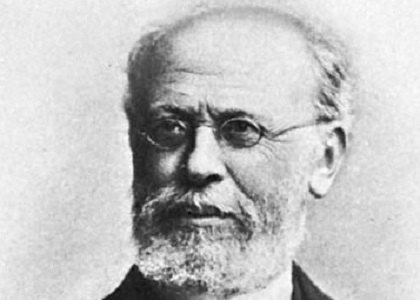 Birth of Moritz Benedikt Cantor in Mannheim, Germany. Cantor was a professor of mathematics at the University of Heidelberg. He is considered one of the greatest historians of mathematics. His greatest work was Vorlesungen über Geschichte der Mathematik. This comprehensive history of mathematics appeared as follows:
Volume 1 (1880) – From the earliest times until 1200
Volume 2 (1892) – From 1200 to 1668
Volume 3 (1894-1896) – From 1668 to 1758
Volume 4 (1908) (with nine collaborators, Cantor as editor) – From 1759 to 1799
August 23, 1866
The Treaty of Prague ends the war between Austria and Prussia.
August 23, 1900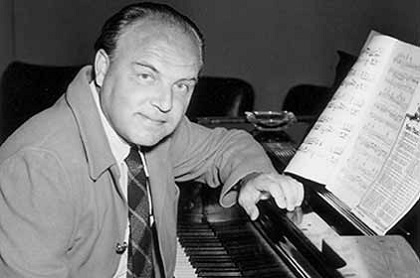 Birth of Ernst Krenek in Vienna, Austria. Krenek was a composer who was a leader in the development of serial composition of music. He immigrated to the U. S. in 1938 and taught composition at Vassar College, and Hamline University. Among his compositions are the operas, Zwingburg, Jonny spielt auf, and Karl V.
August 23, 1914
The British Expeditionary Force in Belgium is attacked and driven back by German General von Kluck's forces.
August 23, 1914
The Russian forces being stronger than anticipated and German armies being deemed incapable of holding East Prussia, German General Max von Prittwitz is relieved of command and replaced by General Paul von Hindenburg and Erich Ludendorff as chief of staff. Von Hindenburg is 67 at this time and has been retired since 1911. Ludendorf had distinguished himself at the Battle of Liege.
August 23, 1914
Japan declares war on Germany (WWI).
August 23, 1939
A non-aggression pact is signed between Germany and the Soviet Union.
August 23, 1944
Romania is freed from German occupation.
August 23, 1950
West Germany is readmitted to the International Amateur Athletic Federation.
August 23, 1979
The United Nations opens its office in Vienna.
August 23, 1995
Death of Alfred Eisenstaedt in Oak Bluffs, Mass (born in Dirschau, Germany, now in Poland). Eisenstaedt was a photojournalist who began his career in the 20's and 30's. He covered the rise of the Nazi party in pictures. In 1935 he immigrated to the United States where he became one of the first Life Magazine photographers. During his career with Life he was credited with 2,500 picture stories and 90 cover photos.
August 23, 2005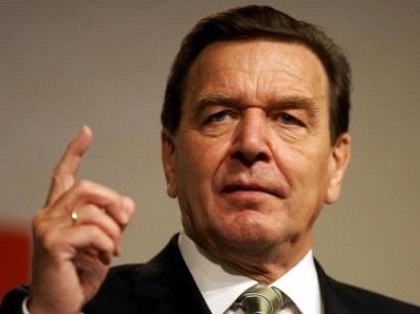 Based on his refusal to participate in the war in Iraq and his continuing opposition to the war, German Chancellor Gerhard Schröder was nominated for a Nobel Peace Prize. Der Spiegel's Gabor Steingart wrote: "Schröder stuck to his guns. Never was he more clear (and more lonely) than in the months leading up to the war. "Under my leadership, Germany will not participate in a war in Iraq," he said. After six years and more than 106,000 dead, the reasoning seems prophetic: "I can only warn people not to talk about a war in Iraq without thinking of the political consequences and without an overarching vision for the Middle East. Those who march across borders must know exactly what they want and how they plan to get out.""