August 26, 1882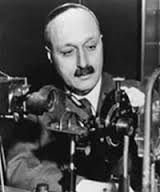 Birth of James Franck in Hamburg, Germany. Frank became a professor of physics at the University of Göttingen in 1920. He won the Nobel Prize for Physics in 1925 for his work on the excitation and ionization of atoms by electron bombardment. He fled Germany in 1933. In 1935 he accepted a position at Johns Hopkins University and in 1938 at the University of Chicago.
August 26, 1895
Death of Johann Friedrich Miescher in Davos, Switzerland. Miescher was a biochemist at the Universities of Tübingen and Basel who discovered nucleic acids
August 26, 1914
Beginning of the battle at Tannenberg, East Prussia (now Poland) where the German armies under Ludendorf and Hindenburg defeat the Russian armies.
August 26, 1921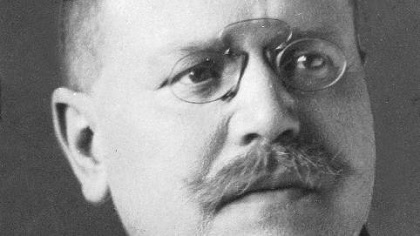 Matthias Erzberger is fatally shot by right wing radicals. Erzberger, a member of the Catholic Center Party, worked toward the peace to end WWI and was a signatory of the Armistice in 1918. Later he was first berated by right extremist groups and in 1921 shot to death by right wing radicals while he was on vacation in the Black Forest.
August 26, 1945
Death of the novelist, Franz Werfel, in Hollywood, U.S.A. (Born in Prague, Austro-Hungarian Empire.) He fled Germany as the Nazi movement grew stronger. Noted works by Werfel include Venti, Roman der Oper (1924), Die Vierzig Tage des Musa Dagh (1933) and Das Lied von Bernadette (1941).
August 26-27, 1959
U.S. President Dwight D. Eisenhauer visits West Germany. He renews the guarantee of the U.S. for the security and freedom of West Berlin.
August 26, 1972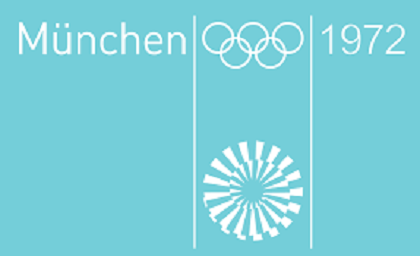 The Olympic games begin in Munich. The 1972 Summer Olympics, officially known as the Games of the XX Olympiad, was an international multi-sport event held in Munich, West Germany, from August 26 to September 10, 1972, the sporting nature of which was largely overshadowed by the Munich massacre in which eleven Israeli athletes and coaches, a West German police officer, and five terrorists were killed. The Israeli team's march during the Olympic's opening ceremony has become a well-known yet eerie video as a result of the massacre.
August 26, 1976
Death of Lotte Lehmann in Santa Barbara, California (born in Perleberg, Germany). After musical study in Berlin, Lehmann began her operatic career in Hamburg. Later with the Vienna State Opera she developed a close working relationship with Richard Strauss. (The role of Arabella was created for her.) She immigrated to the United States and sang with the Metropolitan Opera.