August 29, 1523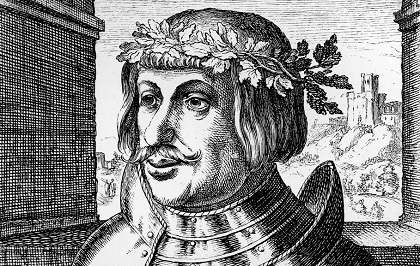 Death of Ulrich von Hutten near Zürich. Von Hutten was a staunch supporter of Martin Luther, both with his pen as a satirist and with his sword as a knight. In 1522 when German knights rose up against the princes, von Hutten fought with the band of Franz von Sickingen. C. F. Meyer immortalized him in his novel Huttens letzte Tage (1871).
August 29, 1756
Friedrich I, King of Prussia, leads 61,000 men into Saxony initiating the Seven Year War.
August 29, 1865
Death of Robert Remak in Kissingen, Germany. Remak was an embryologist who identified and named the three layers of the early embryo. He also discovered the nerve cells of the heart.
August 29, 1868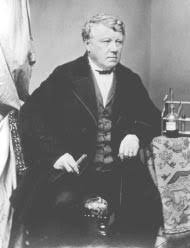 Death of Christian Friedrich Schönbein in Sauersberg, Germany. A chemist, Schönbein discovered and gave the name to ozone and discovered nitrocellulose (guncotton). He was a professor of chemistry at the University of Basel and the University of Berlin.
August 29, 1885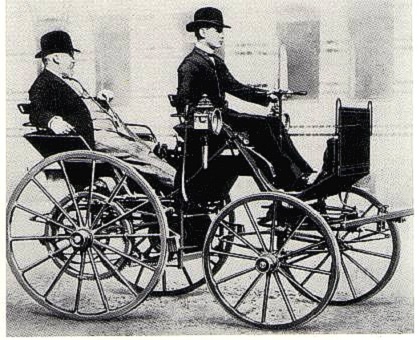 Gottlieb Daimler receives a patent in Germany for his motor vehicle. In 1885, Gottlieb Daimler (together with his design partner Wilhelm Maybach) took Nicolaus Otto's internal combustion engine a step further and patented what is generally recognized as the prototype of the modern gas engine. It was small, lightweight, fast, used a gasoline-injected carburetor, and had a vertical cylinder. The size, speed, and efficiency of the engine allowed for a revolution in car design. On March 8, 1886, Daimler took a stagecoach (made by Wilhelm Wimpff & Sohn) and adapted it to hold his engine, thereby designing the world's first four-wheeled automobile.
August 29, 1929
The German dirigible, the Graf Zeppelin, completes its round-the-world flight.
August 29, 1950
The International Olympic Committee votes to admit West Germany to the Olympics of 1952.
August 29, 1960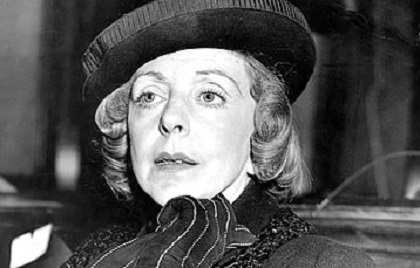 Death of Vicki Baum (pen name of Hedwig Baum) in Vienna, Austria. A novelist, Baum lived in Vienna, Darmstadt and Berlin. Her first success was Menschen im Hotel (1929) which was produced as a film, Grand Hotel, and won an Academy Award. It was later produced as a film and Broadway musical, Weekend at the Waldorf. After her success in the United states she immigrated and became a Hollywood screenwriter.
August 29, 1990
An American transport aircraft crashes at Rammstein Air Force Base in Germany. 13 persons die.