August 5, 1889
Death of Fanny Lewald in Dresden, Germany. Lewald was a writer of popular novels. Among her novels are Die Familie Darner (1888), Geschlecht zu Geschlecht (8 vols. 1863-1865), and Diogena (1847).
August 5, 1895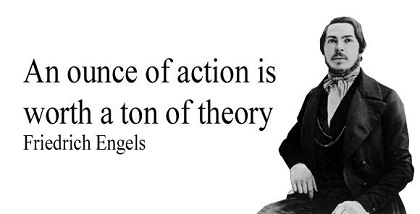 Death of Friedrich Engels in London (born in Barmen, Germany). Engels was the son of a wealthy industrialist who owned a textile factory in Barmen and was a partner in the firm of Ermen and Engels in Manchester. Friedrich Engels worked in his father's business as a young man but developed radical ideas early on. He was strongly influenced by the "Young Hegelians". He began writing radical essays under the name of Friedrich Oswald. He had met Karl Marx in Cologne and their friendship continued through Marx's years in Paris and London. He worked closely with Marx on Das Manifest der kommunistischen Partei (1848), and on the Neue Rheinische Zeitung. Engels completed Das Kapital from the incomplete manuscript and notes after Marx's death. When Marx went to London, Engles took a position with Ermen and Engels in Manchester from which earnings he contributed to Marx's income. By the time of Marx's death he was giving him 350 pounds a year and incidentals. In addition to the materials he wrote with Marx, Engels wrote a great deal under his own name and that of Friedrich Oswald.
August 5, 1915
In World War I German troops take Warsaw and Russian defenses crumble along the entire front. It is primarily the mud from autumn rains which halt the advance.
August 5, 1946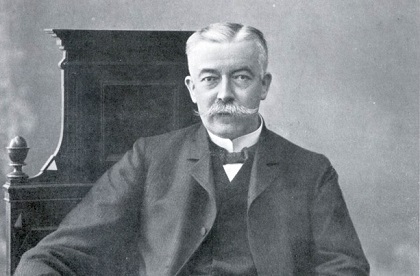 Death of Wilhelm Marx in Bonn, Germany. Marx, a member of the Catholic Centrist Party, was chancellor of the Weimar Republic on two occasions. He was the founder and the first president of the Catholic Schools Organization.