August 8, 1732
Birth of Johann Christoph Adelung in Anklam, Germany. Adelung was the most significant German-language scholar before the Grimms. He was the librarian to the Elector of Saxony.
August 8, 1824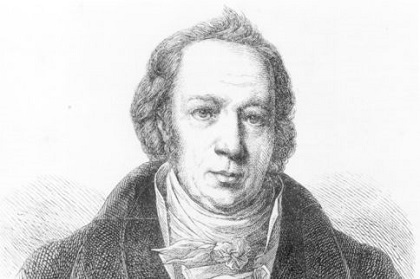 Death of Friedrich August Wolf in Marseille, France (born in Haynrode, Germany). "Pro le go me na ad Homerum" (1795); Therewith he created the "Homeric Question". Wolf was the first student admitted to the field of philology at the University of Göttingen in 1777. (At that time it was a new subfield of theology.) He became a professor at the University of Halle where he raised philology to an independent academic field of study.
August 8, 1833
Birth of Karl Klaus von der Decken in Kotzen, Germany. He was an explorer in Africa and the first European to try to climb Mount Kilimanjaro.
August 8, 1881
Birth of Paul Ludwig von Kleist in Braunfels, Germany. Von Kleist was a general in WWII. At the end of the war he was sentenced to 15 years imprisonment in the Soviet Union. He died in prison in 1954.
August 8, 1922
Birth of Rudi Gernreich in Vienna, Austria. Among his achievements as a fashion designer are the unisex look, invisible undergarments, transparent tops and a monokini. He immigrated to Los Angeles in 1938 and through Gernreich, Inc. had a major impact on fashion in the 60's.
August 8, 1929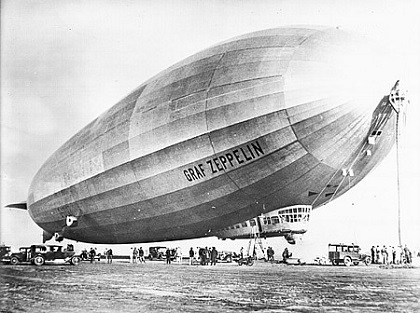 The German dirigible, Graf Zeppelin, takes off on a round-the-world flight. The growing popularity of the "giant of the air" made it easy for Hugo Eckener (the deceased Count's successor) to find sponsors. One of these was the American press tycoon William Randolph Hearst, who requested the tour officially start in Lakehurst. As with the October 1928 flight to New York, Hearst had placed a reporter, Grace Marguerite Hay Drummond-Hay, on board who therefore became the first woman to circumnavigate the globe by air. From there, Graf Zeppelin flew to Friedrichshafen, then Tokyo, Los Angeles, and back to Lakehurst, in 21 days 5 hours and 31 minutes. Including the initial and final trips Friedrichshafen–Lakehurst and back, the dirigible traveled 49,618 kilometres (30,831 mi).
August 8, 1945
The "London Agreement" establishes the authority of an international military tribunal to conduct war crimes trials.
August 8, 1979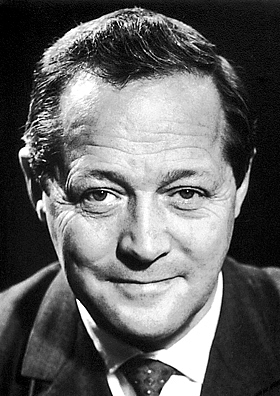 Death of Feodor Lynen in Munich, Germany. Lynen was a chemist at the University of Munich who won the Nobel Prize for Chemistry in 1964 for his research on the metabolism of cholesterol and fatty acids.