August 9, 378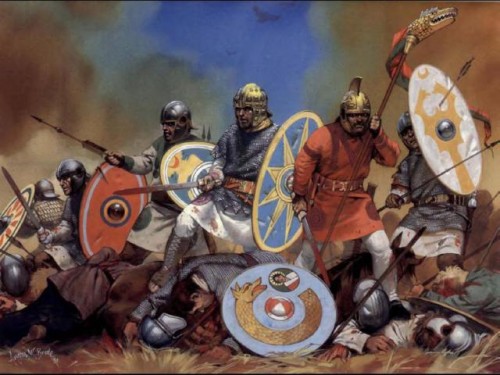 In one of the most decisive battles in history, a large Roman army under Valens, the Roman emperor of the East, is defeated by the Visigoths at the Battle of Adrianople in present-day Turkey. Two-thirds of the Roman army, including Emperor Valens himself, were overrun and slaughtered by the mounted barbarians.
The decisive Visigoth victory at the Battle of Adrianople left the Eastern Roman Empire nearly defenseless and established the supremacy of cavalry over infantry that would last for the next millennium. Emperor Valens was succeeded by Theodosius the Great, who struggled to repel the hordes of Visigoth barbarians plundering the Balkan Peninsula.
August 9, 1048
Death of Pope Damasus II, the third German pope. Originally named Poppo, he was born in Bavaria. He was the Bishop of Brixen in Tyrol when Heinrich III nominated him as pope. He was enthroned as pope on July 17, 1048 but soon after arival in Rome contracted malaria and died after 23 days as pope.
August 9, 1828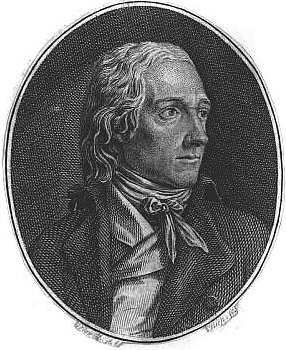 Death of the philosopher Friedrich Bouterwek in Göttingen, Germany. Bouterwek was a follower of Immanuel Kant in his earlier years, but drew away from Kant's philosophy later. He was a professor of philosophy at the University of Göttingen. Influential works by Bouterwek include, Geschichte der neueren Poesie und Beredsamkeit (12 vols. 1801-1819), Lehrbuch der philosophischen Wissenschaften (1813), and Religion und Vernunft (1824).
August 9, 1854
Death of Friedrich Augustus II, king of Saxony, in the Tyrol, Austria (born in Dresden, Germany). Friedrich Augustus had granted a certain degree of democratic reform in Saxony prior to 1848. However, he felt that the constitution adopted by the Frankfurt Assembly of 1848 went too far and refused to support it. As a result he experienced a revolt among his own people in 1849 which he was able to put down only with the help of Prussian troops.
August 9, 1919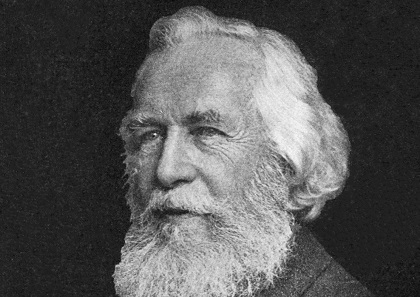 Death of Ernst Haeckel in Jena, Germany. Haeckel, a student of zoology, was inspired by Darwin's book The Origin of Species which was published when he was 25. He himself became a professor at the University of Jena and spent his professional career promoting the ideas of Darwin and attempting to further the understanding of the evolutionary process. Though many of the theories he proposed showed themselves to be flawed in subsequent years of research, he did much to stimulate basic questions in the study of biology. His reputation was much darkened by the Nazis, who attempted to justify their own practices on the basis of Haeckel's ideas. Haeckel remains a controversial figure.
August 9*, 1942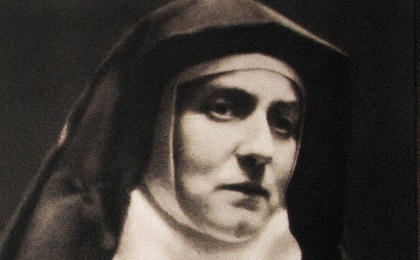 Murder of Edith Stein in Auschwitz. Stein converted from Judaism to Catholicism (1904) and became a Carmelite nun. She earned her doctorate at the University of Göttingen in philosophy. She subsequently taught at Göttingen. She became a teacher at the Institute for Pedagogy in Münster in 1932, but had to resign shortly thereafter due to growing antisemitism in Germany. She entered the Carmelite convent in Cologne in 1934 taking the name, Teresa Benedicta of the Cross. In 1938 due to increasing Nazi pressure she moved to the convent in Echt, Holland. There she was arrested by the Gestapo and sent to the concentration camp at Auschwitz where she was murdered in a gas chamber. She was beatified in 1987. Works by Stein include Endliches und ewiges Sein, and Studie über Jonnes a Cruce: Kreuzeswissenschaft.
* There is some uncertainty as to the time of her death. She may have died on the 10th.
August 9, 1962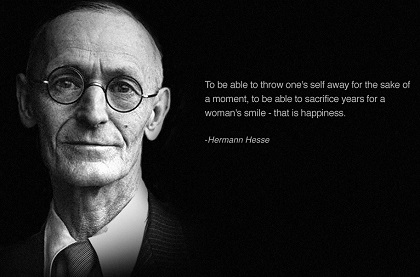 Death of Hermann Hesse (1877-1962) in Montagnola, Switzerland (born in Calw, Germany). Hermann Hesse was a poet, novelist, and painter. His best-known works include Steppenwolf, Siddhartha, and The Glass Bead Game, each of which explores an individual's search for authenticity, self-knowledge and spirituality. Hesse has enjoyed several waves of intense popularity of his novels and short stories. He was awarded the Nobel Prize for Literature in 1946.
August 9, 1976
Death of Karl Schmidt-Rottluff in West Berlin, Germany. The artist was a member of the group, Die Brücke. An Expressionist and at times Cubist, he was growing in his art in Berlin when the Nazis came to power. He was forbidden to paint in a style he could understand as artistic. After the war he returned to painting.