February 26, 1361
Birth of Wenceslas in Nürnberg, Germany. Wenceslas gained the titles, German King, King of Bohemia and King of the Romans. He was a very weak ruler in unsettled times. He was deposed, spent some time in prison and lost his position as King of Bohemia. He retained the title of King of the Germans until his death although he remained in Prague and had essentially nothing to do with rule in Germany.
February 26, 1829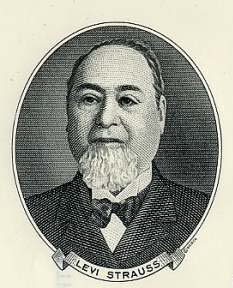 Birth of Levi Strauss (1829-1902) in Buttenheim, Bavaria. Strauss immigrated to America and participated in the California gold rush, arriving in San Francisco in 1850. He sought his wealth not directly through gold but through the sale of clothing to miners. He responded to the need the miners had for pants which would stand up to their rugged lifestyle. To meet this need he began tailoring pants from tent canvas. Later he tried denim as a material, with great success. Although the miners are gone, the pants, Levi's, still sell well and, in fact, have given birth to a worldwide style of pants called jeans. Levi Strauss and Co. was founded in 1853 by Levi and his brothers Jonas and Louis.
February 26, 1834
Death of Alois Senefelder in Munich, Germany. Senefelder studied at the University of Ingolstadt and aspired to be an actor and writer. In attempting to do some other things to supplement his lack of income from his chosen career, he quite accidentally invented lithography. Ultimately he earned a nice living from it but never did fulfill his original dreams.
February 26, 1877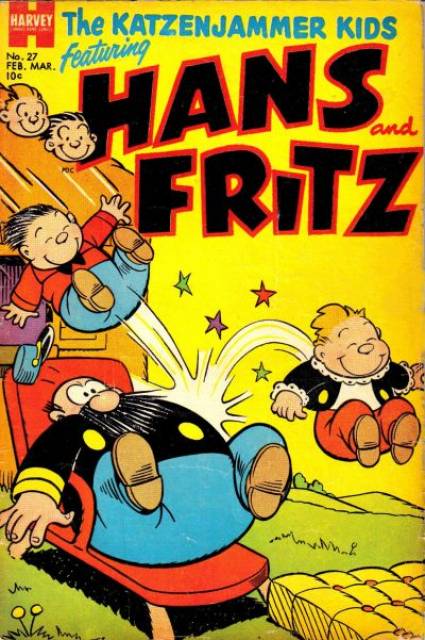 Birth of Rudolf Dirks in Heide, Germany. Dirks was the creator of the "Katzenjammer Kids", a popular American cartoon strip. He had come to America with his family at age 7. When he took a position with the New York Journal he initiated his own version of Max und Moritz, characters created by Wilhelm Busch in 1856. The name was changed to The Captain and the Kids at the time of World War I to cover any German character to the strip.
February 26, 1909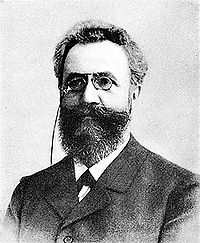 Death of Hermann Ebbinghaus in Barmen, Germany. The psychologist, Ebbinghaus pioneered the experimental study of memory, and is known for his discovery of the forgetting curve and the spacing effect. He was also the first person to describe the learning curve. He taught at the universities of Bonn and Berlin.
February 26, 1931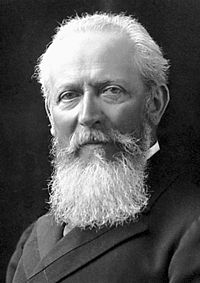 Death of Otto Wallach in Göttingen, Germany. A chemist, Wallach won the Nobel Prize for Chemistry in 1910 for analyzing natural fragrant oils used in pharmaceutical preparations. He earned his doctorate at the University of Göttingen and became the director of the Chemical Institute at Göttingen in 1889.
February 26, 1940
Death of Michael Hainisch in Vienna, Austria. Hainisch was the first president of the Federal Republic of Austria from 1920-1928. He was a supporter of merger with Germany.
Back to Today in German History Calendar