February 7, 1825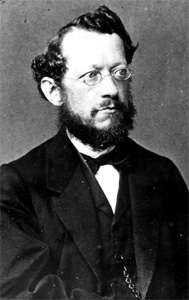 Birth of Karl August Möbius (1825-1908) in Eilenburg, Germany. Möbius, a zoologist, discovered symbiosis in marine invertebrates. In 1863 he was one of the founders of the Hamburg Zoo. He designed Germany's first public aquarium.
February 7, 1870
Birth of Alfred Adler in Penzing, Austria. Adler earned his M.D. at the University of Vienna. Beginning in 1902 he began to work closely with Sigmund Freud. He and Freud began to grow apart with the publication of Adler's Studie über Minderwertigkeit von Organen in 1907. By 1911 the two had become quite bitter toward each other. Adler developed a system of individual psychology and was very interested in the problems of inferiority feelings. In 1927 he became a visiting professor at the Long Island College of Medicine.
February 7, 1877
Birth of Julius Curtius in Duisburg, Germany. Curtius, a member of the Deutsche Volkspartei became economics minister of the Weimar Republic in 1926. In 1929 he became the foreign minister. He resigned after his attempts to form a customs union between Germany and Austria were severely criticized by the international community.
February 7, 1966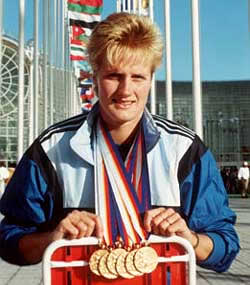 Birth of Kristin Otto, a swimmer who was the first woman athlete to win six gold medals at the Olympic Games. This was accomplished at the 1988 Olympic Games in Seoul, South Korea. She had been trained in an East German sports school.
February 7, 1992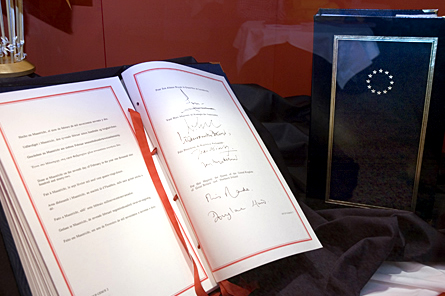 Signing of the Treaty on European Union (Maastricht Treaty). The treaty led to the creation of the euro, and created what was commonly referred to as the pillar structure of the European Union. The treaty established the three pillars of the European Union — the European Community (EC) pillar, the Common Foreign and Security Policy (CFSP) pillar, and the Justice and Home Affairs (JHA) pillar.



Back to Today in German History Calendar