July 10, 1839
Birth of Adolphus Busch near Mainz, Germany. He immigrated to the United States and co-founded a brewery, Anheuser-Busch (makers of Budweiser today).
July 10, 1846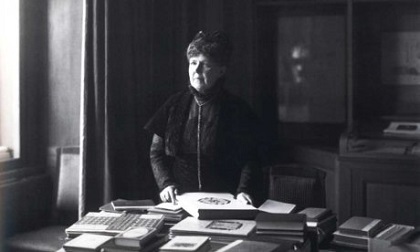 Birth of Elisabeth Förster-Nietzsche (1846-1935) in Röcken, Germany. She was the sister of the philosopher, Friedrich Nietzsche. She rewrote and distorted much of his philosophy after his death. Förster-Nietzsche was two years younger than her brother. Both were children of a Lutheran pastor in the German village of Röcken bei Lützen. The two children were close during their childhood and early adult years. However, the siblings grew apart in 1885 when Elisabeth married Bernhard Förster, a former high school teacher who had become a fanatic anti-Semitic agitator—Friedrich Nietzsche abhorred anti-Semitism.
July 10, 1852
Birth of Alfred von Kinderlen-Wächter in Stuttgart, Germany. He was a central political figure in the second Moroccan crisis before WWI.
July 10, 1867
Birth of Maximilian, Prince of Baden in Baden-Baden, Germany. He was called on to serve as chancellor in 1918. It was he who announced the abdication of the Kaiser on November 9, 1918 and then himself resigned in favor of Friedrich Ebert.
July 10, 1874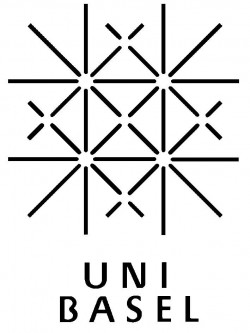 University of Basel considers admission of women to doctoral programs. The proposal was rejected, but one of the professors, Friedrich Nietzsche, argued strongly for the admission of women and voted in favor of the admission of women. To be sure that posterity would know where he stood, he requested that his vote be noted in the official record of the meeting.
July 10, 1883
Birth of Johannes Blaskowitz in Peterswalde, Germany. Blaskowitz was a field marshal in World War II who spoke out against SS activities and as a result was relieved of command, but was called to command again before the end of the war. At war's end he was tried for war crimes but committed suicide.
July 10, 1893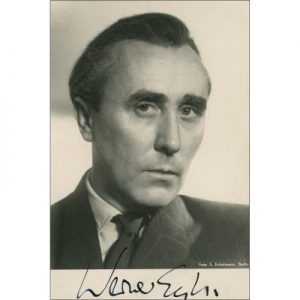 Death of Werner Egk in Inning, Germany. Egk, a composer, studied with Carl Orff in Munich. He composed music for radio plays in Munich. Beginning in 1935 he composed a number of operas. Among his operas are Die Zaubergeige (1935), and Peer Gynt (1938). He also composed ballets.
July 10, 1895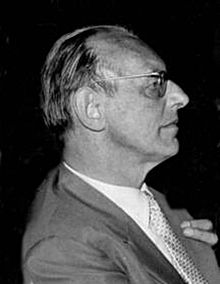 Birth of the composer, Carl Orff, in Munich, Germany. His most widely known work is Carmina Burana. The concepts of his Schulwerk were influential for children's music education.
July 10, 1902
Birth of Kurt Aber in Künigshütte, Germany. He won the Nobel Prize for Chemistry in 1950 for a method of synthesizing organic compounds.
July 10, 1902
Birth of Günther Weisenborn (1902-1969) in Velbert, Germany. Günther Weisenborn was a German writer and fighter in the German Resistance against Nazism.
July 10, 1940
A German air attack initiates the Battle of Britain.
July 10, 1943
The Allied attack on Europe begins with the invasion of Sicily.
July 10, 2003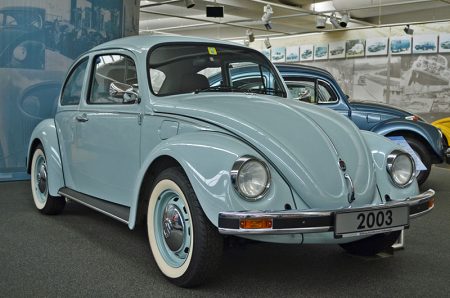 The last one of the original VW Beatles is built at the assembly plant in Mexico. Ferdinand Porsche designed car had been produced for 69 years. 21 million Beetles had been built.
July 10, 2004
TV actress, Inge Meysel dies at age 94. During the previous 40 years she had starred in over 100 TV productions.