July 24, 1683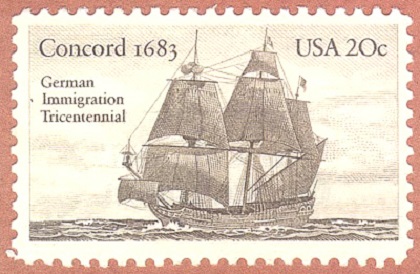 The first German settlers leave for the USA on board the Concord. Originally from Krefeld in the Rhine Valley, they spent 73 days on the ship, crossing the ocean. Those 33 immigrants came at William Penn's invitation and founded Germantown, then a city, now a neighborhood of Philadelphia. Their first mayor was a young lawyer from Frankfurt am Main, Franz Daniel Pastorius.
July 24, 1864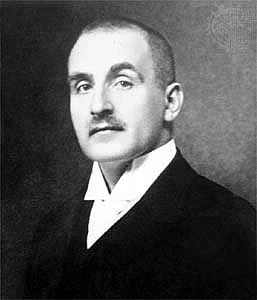 Birth of Frank Wedekind in Hannover, Germany. Wedekind was dramatist in the transition period between Realism and Expressionism with a foretaste of the Theater of the Absurd. Noted dramas by Wedekind include Frühlings Erwachen, Erdgeist, and Die Büchse der Pandora. His Lulu dramas inspired Alban Berg's opera, Lulu.
July 24, 1896
Birth of Hermann Kasack in Potsdam, Germany. He was a German writer. He is best known for his novel Die Stadt hinter dem Strom (The City Beyond the River). Kasack was a pioneer of using the medium broadcast for literature. He published radio plays also under the pen names Hermann Wilhelm and Hermann Merten.