May 6, 1757
The battle of Prague takes place in the Seven Year's War (1756-1763) (Siebenjähriger Krieg) between Prussia and Austria and their allies.
May 6, 1856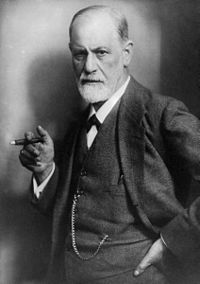 Birth of Sigmund Freud (1856-1939) in Freiberg, Moravia (then part of the Austrian Empire). Sigmund Freud was an Austrian neurologist who became known as the founding father of psychoanalysis. Psychoanalysis remains influential within psychiatry and across the humanities. As such it continues to generate extensive debate, notably over its scientific status and as to whether it advances or is detrimental to the feminist cause. Nonetheless Freud's work has suffused contemporary thought and popular culture to the extent that in 1939 W. H. Auden wrote, in a poem dedicated to him:
"to us he is no more a person / now but a whole climate of opinion / under whom we conduct our different lives".
May 6, 1859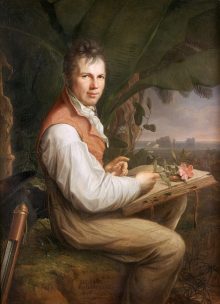 Death of Alexander von Humboldt in Berlin, Germany. Humboldt was a naturalist who traveled the world doing geography and natural history. In his later years he shared the knowledge and insights he had gained in intellectual circles in Paris and Berlin. His major work Kosmos provided an overview of the structure of the universe as then known.
May 6, 1871
Birth of Christian Morgenstern (1871-1914) in Munich, Germany. He was a German author and poet from Munich. Morgenstern's poetry, much of which was inspired by English literary nonsense, is immensely popular, even though he enjoyed very little success during his lifetime. He made fun of scholasticism, e.g. literary criticism in "Drei Hasen", grammar in "Der Werwolf", narrow-mindedness in "Der Gaul", and symbolism in "Der Wasseresel". In "Scholastikerprobleme" he discussed how many angels could sit on a needle. Still many Germans know some of his poems and quotations by heart, e.g. the following line from "The Impossible Fact" ("Die unmögliche Tatsache", 1910):
Weil, so schließt er messerscharf / Nicht sein kann, was nicht sein darf.
"For, he reasons pointedly / That which must not, can not be."
May 6, 1880
Death of Friedrich Bayer (not to be confused with Adolf Bayer, the professor of Chemistry at the University of Munich).
May 6, 1880
Birth of Ernst Ludwig Kirchner in Aschaffenberg, Germany. Kirchner was a painter in the Expressionist group, "Die Bruecke". Notable influences on his painting were Albrecht Dürer, the "Jugendstil" movement and Edvard Munch.
May 6, 1933
Heinrich Brüning replaces Ludwig Kaas as head of the Center Party. (The party leadership had demanded Kaas's resignation.)
May 6, 1937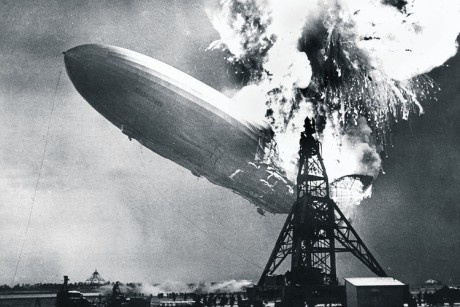 The airship, Hindenburg, catches fire while landing. The Hindenburg disaster took place on Thursday, May 6, 1937, as the German passenger airship LZ 129 Hindenburg caught fire and was destroyed during its attempt to dock with its mooring mast at the Lakehurst Naval Air Station, which is located adjacent to the borough of Lakehurst, New Jersey. Of the 97 people on board (36 passengers, 61 crew), there were 35 fatalities; there was also one death among the ground crew.
The disaster was the subject of spectacular newsreel coverage, photographs, and Herbert Morrison's recorded radio eyewitness report from the landing field, which was broadcast the next day. A variety of hypotheses have been put forward for both the cause of ignition and the initial fuel for the ensuing fire. The incident shattered public confidence in the giant, passenger-carrying rigid airship and marked the end of the airship era.
May 6, 1974
Willy Brandt resigns as German Chancellor.
May 6, 1992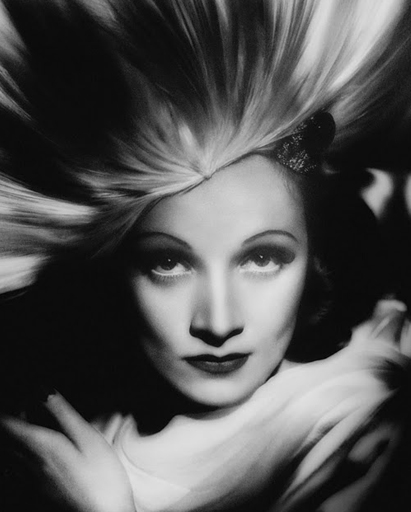 Death of Marlene Dietrich (born Marie Magdalene Dietrich) in Paris (born in Berlin, Germany). "Ich bin, Gott sei Dank, Berlinerin" is the title of her autobiography. She had been a small time player in German films for seven years before she was suddenly a superstar with Der blaue Engel (1930). Director, Josef von Sternberg then brought her to America, where she continued to make pictures through the 70's. During WWII she entertained Allied troops on over 500 occasions. Among her films are Shanghai Express, The Devil is a Woman, Witness for the Prosecution, and Judgement at Nuremberg.
Back to Today in German History Calendar