November 25, 1844
Birth of Carl Benz in Karlsruhe, Germany. In 1885 he built the world's first working automobile powered by an internal combustion engine. He founded the motor company, Benz u. Co. in 1883. The first four wheeled cars began to be produced in 1893. Benz merged with the Daimler-Motoren-Gesellschaft in 1926. It was the Daimler-Benz company which started to produce a car called the Mercedes-Benz. (Siegfried Marcus of Munich had built an automobile as early as 1864 with a gasoline engine, but it was not fully functional.)
November 25, 1865
Death of Heinrich Barth in Berlin, Germany. Bart was an early explorer of Africa. He traveled over 10,000 miles in his explorations. He published his findings in Reisen und Entdeckungen in Nord- und Central-Afrika in den Jahren 1849 bis 1855. He became a professor of geography at the University of Berlin in 1863.
November 25, 1878
Birth of Georg Kaiser in Magdeburg, Germany. Kaiser was a dramatist who began his artistic career in the period of Expressionism. Noted plays by him are Die Burger von Calais (1914), Von Morgens bis Mitternachts (1916), Gas and Oktobertag (1928). He was banned by the Nazis because of his pacifism. At that time he fled to Switzerland and continued writing. He wrote over 60 plays.
November 25, 1881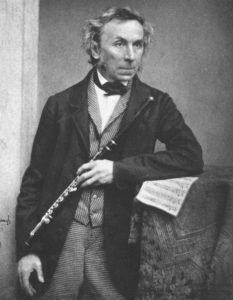 Death of Theobald Boehm in Munich, Germany. Boehm was a concert flutist and instrument maker who developed the Boehm system of construction for the flute, clarinet and oboe. The system was further developed by the French instrument maker, Auguste Buffet.
November 25, 1901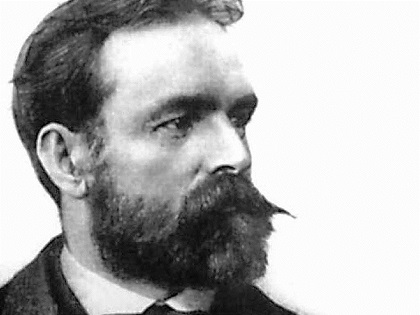 Death of Joseph Rheinberger in Munich, Germany (born in Vaduz, Liechtenstein). Rheinberger studied music in Feldkirch and Munich. In 1867 he became a professor of music at the Munich Conservatory. His students included Engelbert Humperdinck and Wilhelm Furtwängler. Rheinberger composed 20 organ sonatas, four operas and church and chamber music.
November 25, 1914
End of the battle of Lodz. Russian forces had halted the German advance but the Russian army had lost an estimated 100,000 and the planed Russian offensive had again been disrupted. (WWI)
November 25, 1964
The requirement is introduced in East Germany that any visitors from the west must exchange a given amount of West German marks for East German marks (at an exchange rate set by East Germany).
November 25, 1980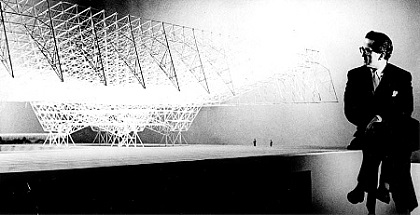 Death of Konrad Wachsmann in Los Angeles (born in Frankfurt an der Oder, Germany). Wachsmann was an architect who was trained in Germany and worked in Germany and Italy before immigrating to the United States in 1941. In America he joined a partnership with Walter Gropius. In 1950 he became a professor at the Institute of Design at the Illinois Institute of Technology in Chicago. In a contract with the Air Force he designed a system of building large hangars with prefabricated components. In 1954 he accepted an assignment at the University of California. He designed the City Hall in California City in 1966.
November 25, 2001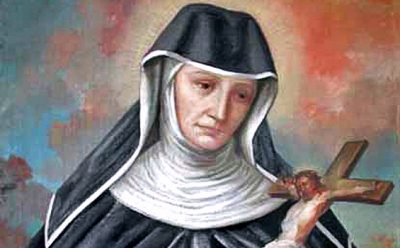 The Bavarian Crescentia Höss is canonized by Pope John Paul II. Maria Crescentia Höss was the daughter of a poor weaver who at age 14 reported a vision in which angles urged her to become a Franciscan nun. She was taken into the order in 1703. During her time as a Franciscan she reported numerous additional visions. She was beatified in 1900 and in 1956 the process of canonization was initiated.