November 27, 1680
Death of Athanasius Kirchner in Rome (born in Geisa, Germany). Kirchner studied in Fulda, Paderborn, Cologne and Koblenz. In 1628 he was ordained a Jesuit priest in Mainz. In 1634 he moved to Rome and took up the task of assembling and organizing information sent by Jesuit missionaries from all parts of the world.
November 27, 1715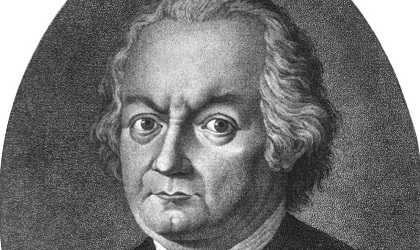 Johann Gottlob Leidenfrost (November 27, 1715 – December 2, 1794) was a German doctor and theologian who first described the scientific phenomenon eponymously named the Leidenfrost effect. The effect Leidenfrost described is a phenomenon in which a liquid, in near contact with a mass significantly hotter than its boiling point, produces an insulating vapor layer which keeps that liquid from boiling rapidly. This is most commonly seen when cooking; one sprinkles drops of water in a skillet to gauge its temperature—if the skillet's temperature is at or above the Leidenfrost point, the water skitters across the metal and takes longer to evaporate than it would in a skillet that is hot, but at a temperature below the Leidenfrost point. It has also been used in some dangerous demonstrations, such as dipping a wet finger in molten lead or blowing out a mouthful of liquid nitrogen, both enacted without injury to the demonstrator.
November 27, 1841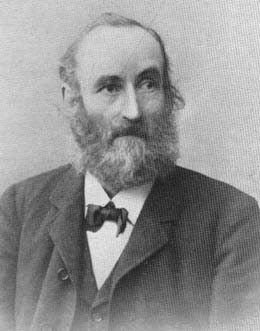 Paul Christoph Hennings (November 27, 1841–October 14, 1908) was a German mycologist and herbarium curator. He discovered the study of cryptogams and mushrooms as a volunteer at the botanical garden. A complete autodidact, Hennings rose to become one of the foremost mycologists of his time, and particularly a specialist of tropical fungi thanks to the innumerable collections sent to Berlin from the German colonies and South America. He had two sons from his wife Mathilde, which he had married in 1876, but lost one to illness in 1907, which, in the words of his obituarist, "paralyzed his energies and stole the pen from [his] busy hand". He died within a year.