November 29, 1378
Death of Karl IV (King Wenceslas) in Prague, Bohemia. Karl raised Bohemia to a central power and after his rise to the rank of German King, Bohemia controlled that position for centuries. Karl was the son of the powerful John of Luxemburg. In 1343 Karl's father gave him the regency of Bohemia. In 1343 through Karl's efforts Bohemia was raised to an archbishopric and Bohemia thus gained autonomy in the Church. At this same time efforts were underway to depose the German King, Ludwig IV, as the Pope had excommunicated him in 1324. By 1346 an election was arranged and Karl was elected German King. However, Ludwig did not recognize the election and continued to reign. Thus there were two German kings until Ludwig's death in 1347. In 1355 Karl also became the Holy Roman emperor. In 1348 he established the University of Prague, the first central European university. In 1356 he promulgated (with the consent of the German Diet) the Golden Bull which established firm guidelines for the election of the German king by seven electors (the archbishops of Mainz, Cologne and Trier and the electors of Bohemia, Brandenburg and Saxony.)
November 29, 1780
Death of Maria Theresa. Maria was the daughter of the Holy Roman Emperor, Karl VI. Since Karl had no sons he sought to bring his daughter to the rule of the Habsburg empire through a new regulation, Die Pragmatische Sanktion, which changed the custom of excluding women from the succession. Thus Maria became in 1740 the Archduchess (Erzherzogin) of Austria and the Queen of Hungary and Bohemia. However since there were forces who did not accept the succession, she was forced to fight for her heritage in the War of Austrian Succession (Erbfolgekrieg) (1740-48). She further had to contend with Prussia's claims on Silesia, the Seven Years' War (1756-1763) and the War of Bavarian Succession (1778-1779). She was married to Franz Stephan von Lothringen and the mother of 16 children, of whom Josef II succeeded her. She was a deeply committed Catholic both in her moral views and in her devotion to the Church.
November 29, 1802
Birth of Wilhelm Hauff in Stuttgart, Germany. Hauff was a poet and novelist, but is probably remembered most for his fairy tales.
November 29, 1803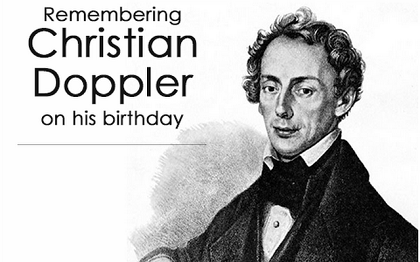 Birth of Christian Doppler in Salzburg, Austria. Doppler was a physicist at the University of Vienna. His article Über das farbige Licht der Dopelsterne (1842) contains the first recognition of what came to be known as the "Doppler effect", the variation in pitch of moving sound and in color of moving light sources.
November 29, 1939
Death of Philipp Scheidemann in Copenhagen, Denmark (born in Kassel.) Without party or government authorization he created the Weimar Republic de facto by announcing it from the Reichstag. He went on to become chancellor of the Weimar Republic.
November 29, 1957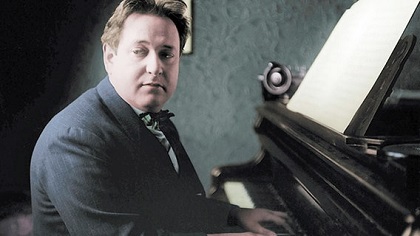 Death of Erich Wolfgang Korngold in Hollywood (born in Brünn, Austria). Korngold composed a ballet, Der Schneemann, at age 11. In his teens he wrote operas which gained international attention, Der Ring des Polykarates (1914) and Violanta (1916). He wrote Die Tote Stadt in 1920. Korngold immigrated to the United States in 1934 where he became a composer of music for films in Hollywood. He won academy awards for the music for Anthony Adverse (1936) and The Adventures of Robin Hood (1938). During the Hollywood years he continued to write symphonies, concertos and other serious music. But his non-film music came to be appreciated only after his death.