October 29, 1268
Death of Konradin (Konrad der jüngere) in Naples, Italy (born in Wolfstein, Germany). The Swabian, Konradin, who held the title "king of the Romans" was the last of the Hohenstaufen dynasty. His downfall came in a conflict with the Frenchman, Charles of Anjou. After losing in battle and being captured, he was beheaded in the marketplace in Naples.
October 29, 1787
Mozart's opera Don Giovanni has its first performance in Prague.
October 29, 1914
Turkey declares war on the side of Germany and Austria thus closing the Dardanelles to the opposition and cutting Russia off from Britain and France.
October 29, 1918
A mutiny of German sailors ends the naval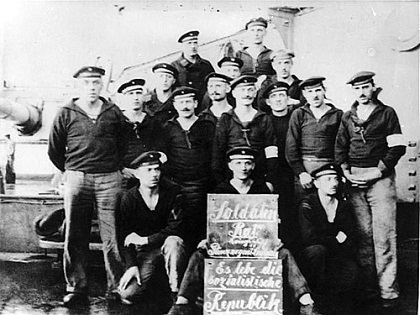 portion of WWI. It was a major revolt by sailors of the German High Seas Fleet. The revolt triggered the German revolution which was to sweep aside the monarchy within a few days. It ultimately led to the end of the First World War and to the establishment of the Weimar Republic.