A sky-rocket way from a stage performer to a sophisticated comedy director.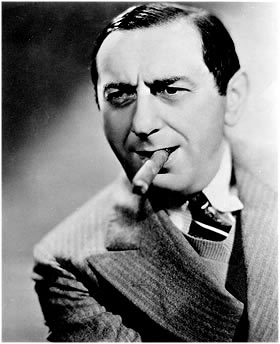 Ernst Lubitsch (January 28, 1892 – November 30, 1947) was "a man of pure cinema", as Alfred Hitchcock said. He was an actor, a director, a producer. And a writer! All these jobs he did extraordinarily successfully. Who else could boast of 75 wonderful films that gained him glory and reputation of a brilliant and elegant comedy maker! He gave the film industry and made famous the phrase, "The Lubitsch Touch" due to his sophisticated wit and style. All his films bear this light touch which many of Lubitsch's successors tried to imitate, but in vain.
There exists the Ernst Lubitsch Award which was suggested by Billy Wilder. This award is given to either a director or an actor or a film. Already eleven awards have been given since its inauguration in 1958.
Ernst Lubitsch is best known for his comedies made in Hollywood, but from 1911 to 1922 he was a major figure in German filmmaking. Born on January 28, 1892 in Berlin into a family of a prosperous tailor, he started participating in school theater performances since he was 16 years old.
Actually Lubitsch had turned his back on his father's business to enter the theater, and by 1911 he was a member of Max Reinhardt's Deutches Theater. His first film work came in 1912 as an actor. He became very successful as a comedian and soon began writing and directing his own films – whimsical entertainments like Die Austerprinzessin (The Oyster Princess),Rausch (Intoxication), and Die Puppe (The Puppet) (all 1919), but he made his international reputation with a series of large-scale spectacles starring Pola Negri. Carmen (1918, released in the U.S. in 1921 as Gypsy Blood), Madame Dubarry (aka Deception 1919), which co-starred Emil Jannings, and One Arabian Night (1920), in which Lubitsch made his final acting appearance, attracted the attention of silent movie star Mary Pickford, who invited him to Hollywood in 1922 to work with her.
Thus began the new career of Ernst Lubitsch. In 1923, he directed his first American film Rosita, starring Pickford. Unimpressed by this debut, Lubitsch signed a contract with Warner Bros. and made a series of films that established the famous "Lubitsch touch." These were The Marriage Circle (1924), Lady Windermere's Fan (1925), andSo This Is Paris (1926). Lubitsch's urbane style marked him as a sophisticated director, who could cross drama, comedy, and musicals with equal zest. In 1928 Lubitsch joined Paramount to reunite with Emil Jannings in The Patriot, which earned him his first Academy Award nomination. Then, with the invention of sound film, Lubitsch shot his first talkie, The Love Parade (1929). This movie brought him the fame of a great maker of musical comedies, and another Oscar nomination. Lubitsch also gained recognition for his significant innovations in the use of sound. To get great close-ups and dynamic camera movement without noise, Lubitsch simply filmed without recording any sound, and dubbed entire scenes afterwards. This technique is still widely spread in studios today.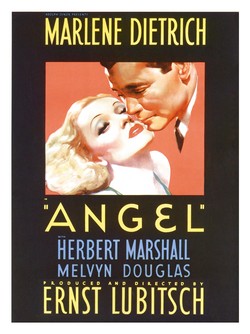 In 1935, Lubitsch was made head of production for Paramount, but his directing overshadowed his managerial skills and he gave up the job in 1936 and returned to directing Angel (1937), starring Marlene Dietrich. After the disappointing Bluebeard's Eighth Wife (1938), Lubitsch returned to MGM to make two of his best films, Ninotchka (1939), starring Greta Garbo, and The Shop Around the Corner (1940). That Uncertain Feeling (1941), and the dark anti-Nazi comedy To Be or Not to Be (1942) were shot independently.
The rest of his films Lubitsch made at 20th Century-Fox, but the poor heart condition made his activity difficult. After directing the delightful Heaven Can Wait (1943), which got him his third Oscar nomination, Lubitsch had to let Otto Preminger take over A Royal Scandal (1945). He returned to direct Cluny Brown (1946), but Preminger again stepped in on That Lady in Ermine (1948) after Lubitsch's death on November 30, 1947 caused by his fifth heart attack. In March 1947, Ernst Lubitsch was given a special Academy Award for his "distinguished contributions to the art of the motion picture."
Lubitsch has created his own unique comedy style, his touch has remained the standard for all-time. No other comedies have been imitated more, and no other comedies have been so subtle, elegant, and yet so humorous!