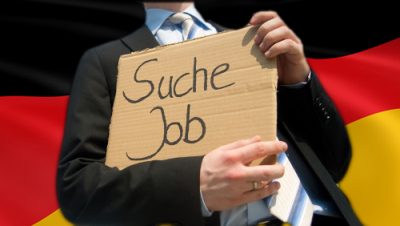 Obtaining a work permit for Germany is not always easy. Your success in the application process depends on various factors: your nationality, your occupation, even your annual salary. Here are the key aspects that you have to keep in mind.
General Considerations
Over the past few years, the German government has tried to encourage the migration of highly qualified professionals by introducing a new residence title for Germany. The aging population and a shortage of engineers, IT specialists, healthcare staff, etc. have become major challenges.
EU nationals, as well as people from Iceland, Liechtenstein, Norway, and Switzerland, don't need a visa or official permission to hold a job in Germany. However, intra-European migration may not be enough to compensate for the lack of qualified employees. Therefore, getting a work visa (aka "Blue Card EU") has become easier for selected, well-paid third-country nationals with a university degree.
Nowadays, an employment permit for Germany is usually issued together with their residence permit. Plenty of people holding a German residence permit are allowed to start working in Germany too, unless their residence title explicitly says otherwise.
Nonetheless, immigration laws do remain rather strict. Except for the cases mentioned above, it is not always easy to take up gainful employment.
Moreover, no other document can replace your residence and / or work permit for Germany. Do not consider working without one. If caught, both you and your employer will have to pay high fines. And without such permits, no insurance company will cover you in case of workplace accidents or occupational diseases.
Country of Origin
Acquiring a work permit for Germany strongly depends on your nationality. If you are a citizen of an EU member state, you needn't apply for one. There are, however, temporary exceptions for citizens of Croatia. They have to get a so-called EU work permit from the Federal Employment Agency. This requirement will be abolished by June 30, 2015, though.
Citizens of other states usually need to apply for a work permit for Germany from abroad, together with their visa. Handing in your application from within Germany is only possible for expats from a few selected countries (e.g. Canada or the US).
Once you kick off the process, the German diplomatic mission will contact the immigration department (Ausländerbehörde) in Germany. In turn, this office gets in touch with the Federal Employment Agency.
The agency can then approve your application, issue the permit, and submit it to the Ausländerbehörde. From there, it is passed on to the diplomatic mission where you have originally applied for your visa.
If you are interested in an employment visa for Germany, go to the nearest German Embassy or Consulate in order to:
apply in person
bring a valid passport and at least one copy thereof
supply several passport photographs
pay the required fee
provide additional documents (e.g. a certificate of good conduct, a job contract, diplomas and references, etc.).
Details regarding the visa application process may vary according to your country of origin. Please contact your local German Embassy to check the exact requirements.
If you are already employed at the foreign branch office of a German company, this is likely to speed up things. Your employer can help you with the immigration process or provide you with a contract for an intra-company transfer. The latter often makes it a lot easier to obtain a work visa for Germany.




Related articles:
German Nationality Law
How to Get German Citizenship
German Dual Citizenship
How to Move to Germany