Saarburg is a city of the Trier-Saarburg district in the Rhineland-Palatinate state of Germany, on the banks of the Saar River in the hilly country a few kilometers upstream from the Saar's junction with the Moselle.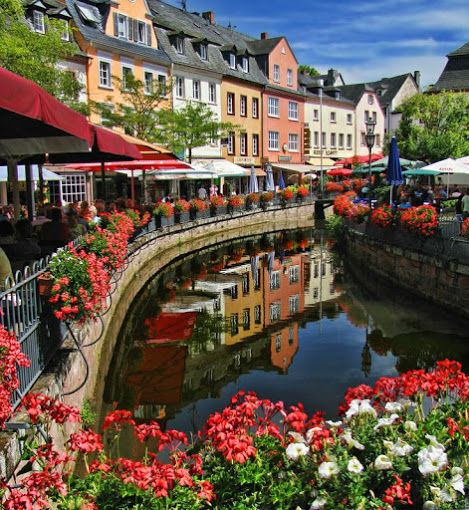 Saarburg is the seat of the Verbandsgemeinde ("collective municipality") Saarburg. The area around Saarburg is noted for the cultivation of Riesling grapes.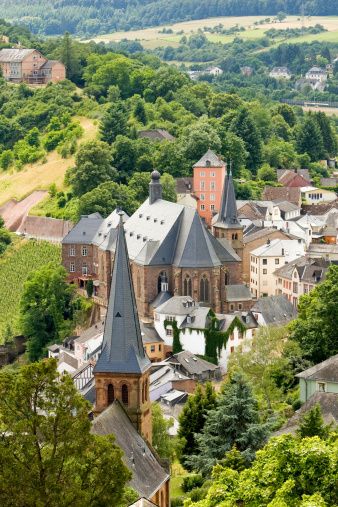 The history of the city begins with the construction of the now-ruined castle by Graf Siegfried of Luxembourg in 964. It received its town charter in 1291. The city has a bell foundry, the Glockengießerei Mabilion, which has been in operation since the 1770s, and as of 2003 the only one in Germany that makes bronze bells.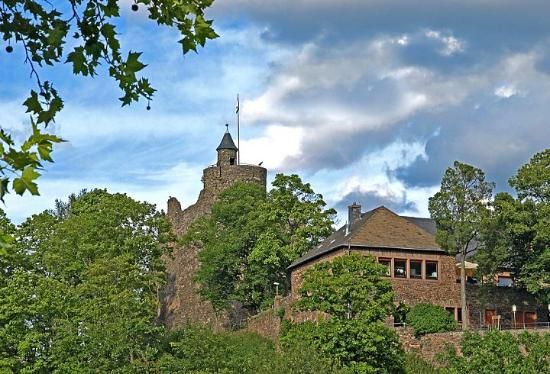 From the small iron bridge, you can experience the imposing spectacle of the masses of water falling more than 20m over the rock cascades. Originally the Leuk flowed around the city and fed fish ponds and the castle moats of the "Saarburg". In the 13th century the stream was quickly rerouted to provide sufficient fire-fighting water in the city. At the same time the mills in the valley basin at the foot of the waterfall were built. The water wheels of the city mills are operated with the aid of water power, today these are the Mill Museum of the Hackenberger Mill (see museums) the Electoral Mill (1657). The building, today the Amüseum (see museums) houses the municipal gallery for contemporary art, the municipal museum for traditional Saarburg crafts, the oldest functioning turbine in the world as well as a rustic enoteca.