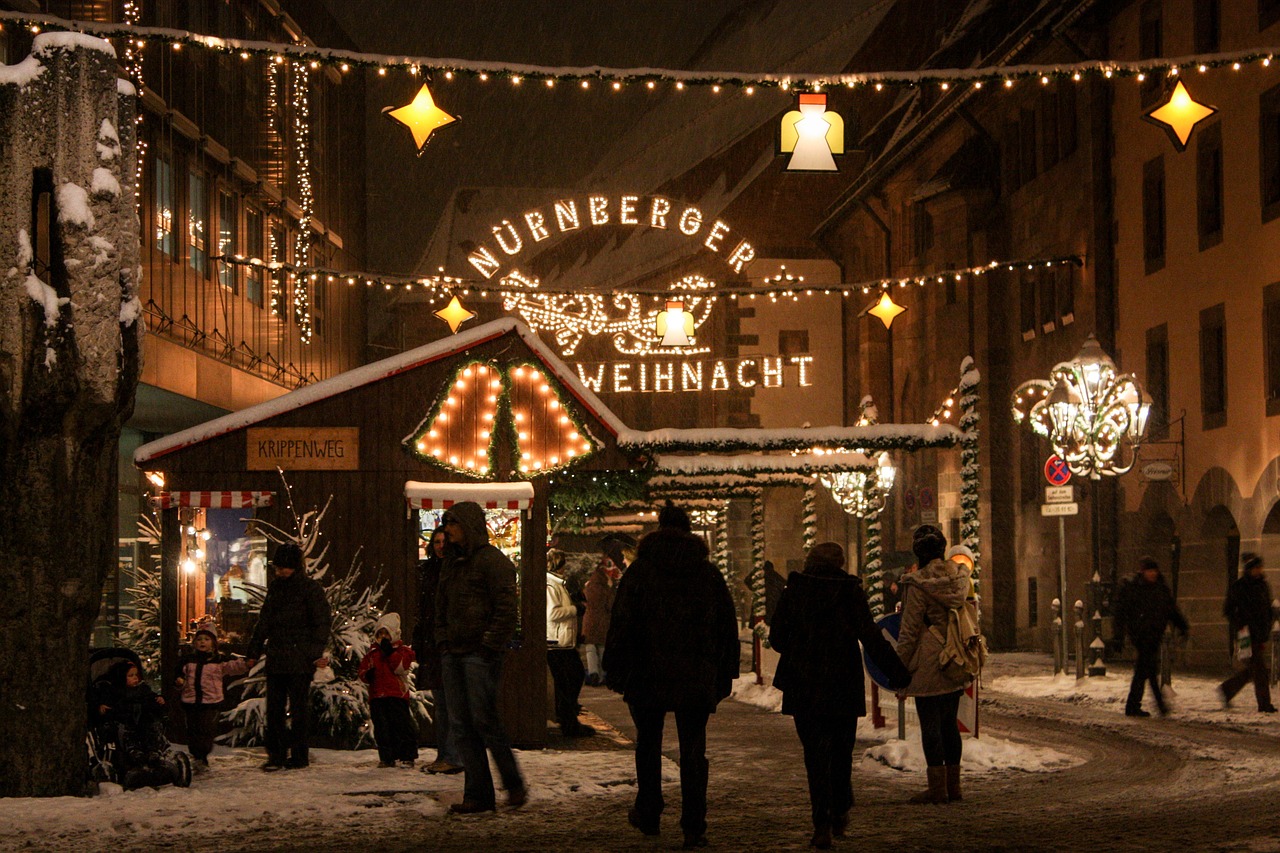 The Nuremberg Christmas Market, known locally as the Christkindlesmarkt, is a beacon of festive spirit and one of the oldest and most famous Christmas markets in the world. This article delves into the enchanting atmosphere of the market, exploring its history, unique offerings, and providing essential tips for visitors.
The Historical Charm of Nuremberg's Christmas Market
Origins and Evolution
The Christkindlesmarkt has roots dating back to the mid-16th century. Over the centuries, it has grown from a modest gathering to an internationally renowned event. The market's historical significance is not just in its age but in its ability to retain traditional practices, making it a living piece of history.
A Symbol of Nuremberg's Heritage
Nuremberg's rich history is embedded in every corner of the market. From the medieval architecture surrounding it to the traditional goods sold, the market serves as a celebration of the city's past and present.
A Wonderland of Sights, Sounds, and Scents
Traditional Goods and Handicrafts
The market is famed for its range of traditional German handicrafts. Notable items include Nuremberg Plum People (small figures made from prunes), handcrafted ornaments, and wooden toys. Artisans often use techniques passed down through generations, making each item a unique piece of art.
Culinary Delights
A visit to the Christkindlesmarkt isn't complete without indulging in its culinary offerings. Nuremberg sausages, Nuremberg Lebkuchen (gingerbread), and mulled wine (Glühwein) are market staples. These traditional foods offer a taste of Bavarian culture and warmth in the chilly winter air.
Festive Atmosphere
The market dazzles with Christmas lights and decorations. Choirs and brass bands fill the air with festive music, enhancing the magical ambiance.
The Nuremberg Christkind: A Unique Tradition
The opening of the market is traditionally marked by a prologue recited by the Nuremberg Christkind, a symbolic figure representing the Christmas spirit. This angelic character, often a young woman with golden locks and dressed in gold, is a unique aspect of the Nuremberg Christmas Market.
Family-Friendly Activities
Children's Christmas Market
The Kinderweihnacht, or Children's Christmas Market, is a special section designed for young visitors. With merry-go-rounds, a steam train, and child-friendly crafts, it's a paradise for children and offers a wholesome family experience.
Hands-On Experiences
Workshops and interactive activities allow visitors, especially children, to engage in traditional crafts, baking, and other festive activities, creating lasting memories of their Nuremberg Christmas experience.
Sustainability and Social Responsibility
In recent years, the Nuremberg Christmas Market has taken strides towards sustainability. Efforts include using environmentally friendly materials, promoting locally sourced products, and reducing waste, ensuring the market remains a joyous celebration while respecting ecological concerns.
Planning Your Visit
Best Time to Visit
While the market is typically open from late November until Christmas Eve, weekdays and early hours are less crowded, offering a more relaxed experience. However, the weekends are bustling and full of energy, ideal for those seeking the full festive atmosphere.
Accommodation Tips
Nuremberg offers a range of accommodation options. Booking early is advisable, as the market attracts visitors from all over the world. Staying in the city center allows easy access to the market and other attractions.
Navigating the Market
The market is well-organized, with clear signage and maps available. It's advisable to start your visit at the main square and meander through the various sections, allowing the festive spirit to guide you.
Tips for an Enhanced Experience
Dress Warmly
The market is outdoors, and temperatures can be low. Dressing in layers and wearing comfortable, warm footwear is essential.
Try Local Specialties
Don't miss out on regional specialties like Lebkuchen (gingerbread), Bratwurst, and Glühwein. They are not only delicious but also integral to the Nuremberg Christmas experience.
Souvenirs and Gifts
The market is an ideal place to find unique Christmas gifts and souvenirs. Look for items that are locally made for authentic Nuremberg memorabilia.
The Nuremberg Christmas Market is more than just a market; it's a festive journey into history, culture, and holiday joy. Whether you're a first-time visitor or a returning admirer, the Christkindlesmarkt promises a magical experience, embodying the essence of Christmas in every sparkling light and joyful melody.
FAQs
Q1: Is the Nuremberg Christmas Market suitable for children?
A1: Absolutely! The Kinderweihnacht section is specially designed for children, offering a range of activities and attractions for young visitors.
Q2: What are the dates for the Nuremberg Christmas Market?
A2: The market usually runs from late November until December 24th. Exact dates vary each year, so it's best to check the current year's schedule.
Q3: Are there any entry fees for the market?
A3: No, the Nuremberg Christmas Market is free to enter.
Q4: How can I reach the Nuremberg Christmas Market?
A4: The market is located in the central square (Hauptmarkt) of Nuremberg, easily accessible by public transportation or on foot if you're staying in the city center.
Q5: Are there vegetarian or vegan food options at the market?
A5: Yes, in recent years, the market has expanded its food offerings to include vegetarian and vegan options.
Related article:
German Christmas Markets
Cologne Christmas market
The Magic of the Munich Christmas Market
Christmas Markets and Advent in Germany
Nuremberg Lebkuchen: A Traditional German Treat