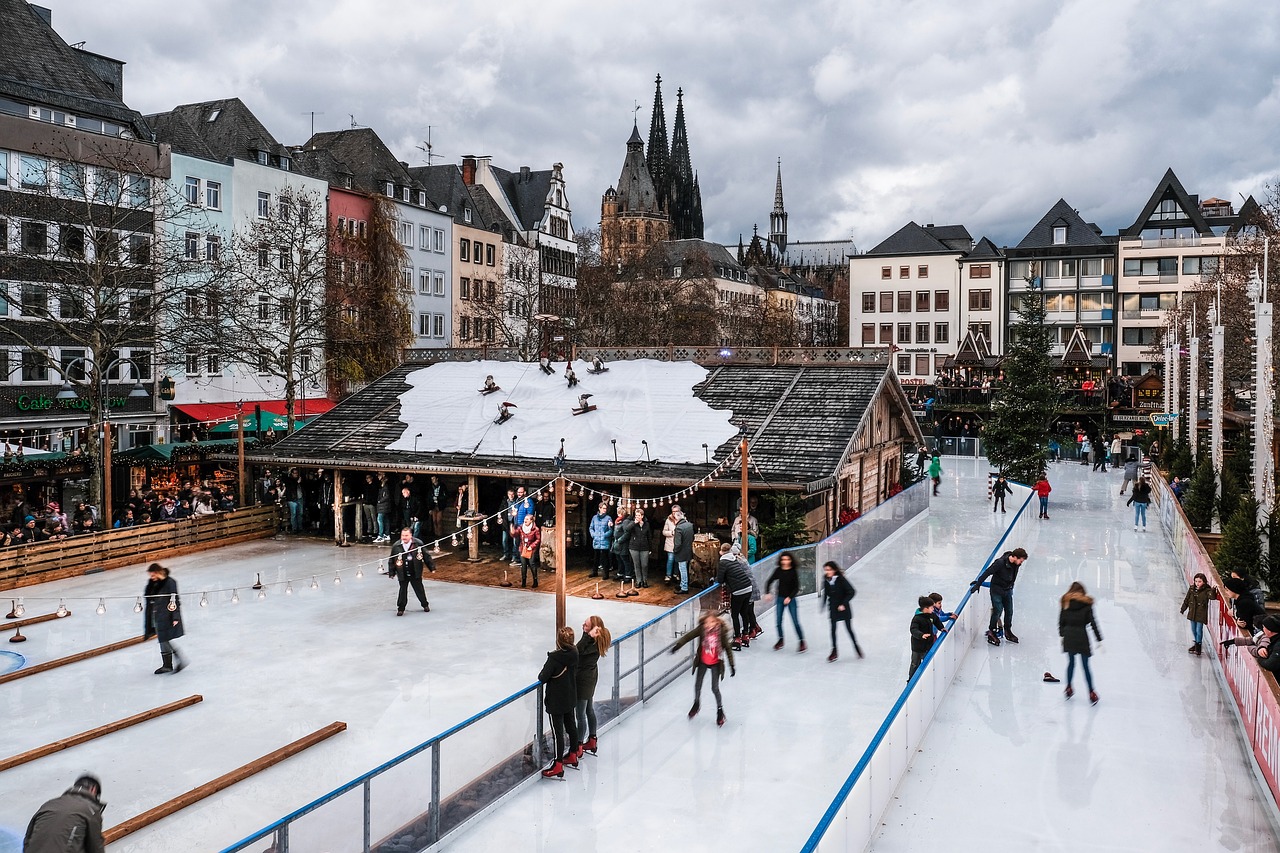 As the festive season approaches, the city of Cologne transforms into a winter wonderland, with its renowned Christmas Market taking center stage. This article explores the magical allure of the Cologne Christmas Market, a place where traditional German holiday charm, unique gift ideas, and delightful culinary treats come together to create an unforgettable experience.
The History and Significance of the Cologne Christmas Market
A. Origins and Evolution The Cologne Christmas Market, with roots dating back centuries, is steeped in tradition. Originally a modest gathering for locals to prepare for Christmas, it has evolved into one of the most famous Christmas markets in Germany, attracting millions of visitors from around the world.
B. Cultural Significance The market is not just a shopping destination; it's a cultural hub that reflects the rich history and traditions of Cologne and Germany. It plays a pivotal role in celebrating German Christmas customs, from Advent decorations to folk music and performances.
The Markets: A Tour of the Festive Stalls
A. The Cathedral Market Located in the shadow of the majestic Cologne Cathedral, this market is the centerpiece of the city's Christmas festivities. With its impressive backdrop, it offers a blend of traditional crafts, ornaments, and an iconic Christmas tree.
B. The Old Market Situated in the heart of the Old Town, this market is a paradise for those seeking a nostalgic Christmas experience. It's renowned for its enchanting atmosphere, with stalls selling handmade toys, seasonal decorations, and unique gifts.
C. The Angel's Market Nestled in the city's Neumarkt area, this market is famous for its angel-themed decorations and serene ambiance. It's the perfect spot for families, offering a range of activities and workshops for children.
D. The Harbour Market For a unique twist, the Harbour Market by the Rhine offers a maritime-themed Christmas experience. It combines traditional elements with a nautical flair, making it a favorite among younger visitors.
Culinary Delights: A Taste of Christmas
A. Traditional German Foods Savor the flavors of Germany with traditional dishes like Bratwurst, Kartoffelpuffer (potato pancakes), and Reibekuchen. Each bite is a warm reminder of the country's rich culinary traditions.
B. Sweet Treats Indulge in an array of sweet delicacies such as Lebkuchen (gingerbread), Stollen (fruit bread), and Marzipan. These treats are not only delicious but also integral to the German Christmas experience.
C. Seasonal Beverages No visit to the Cologne Christmas Market is complete without trying Glühwein (mulled wine). This hot, spiced wine is the quintessential Christmas market drink, perfect for keeping warm on chilly evenings. Non-alcoholic options like hot chocolate are also available for children and teetotalers.
Festive Activities and Entertainment
A. Ice Skating Many visitors enjoy the ice-skating rink, a fun-filled activity for all ages. Skating under the twinkling lights with festive music in the background is a memorable experience.
B. Live Performances From traditional choirs to local bands, the market is alive with music and performances. These live acts add an extra layer of joy and entertainment to the market's lively atmosphere.
C. Workshops and Interactive Experiences Participate in various workshops and interactive experiences, such as ornament making and cookie decorating, which are especially popular with families.
Gift Shopping: From Crafts to Unique Finds
A. Handcrafted Decorations Discover a wide range of handcrafted decorations, from intricate glass baubles to hand-carved wooden nativity scenes. These make for meaningful and unique gifts that capture the spirit of the season.
B. Artisanal Products Explore stalls selling artisanal products like handmade jewelry, bespoke clothing, and unique artworks. These items are not just gifts but also a way to support local craftsmen and artists.
C. Specialty Foods and Beverages The market is a great place to find specialty foods and beverages, perfect for gifting. From gourmet chocolates to artisanal cheeses and locally produced wines, there's something for every foodie.
Practical Information for Visitors
A. Dates and Opening Hours The Cologne Christmas Market typically runs from late November to December 23rd. It's important to check the exact dates and opening hours before planning your visit.
B. Accommodation and Transportation Cologne offers a range of accommodation options, from luxury hotels to cozy guesthouses. The city's efficient public transport system makes navigating between different markets and attractions easy.
C. Tips for Visitors To fully enjoy the market, dress warmly, wear comfortable shoes, and be prepared for crowds, especially on weekends. It's also advisable to carry cash, as not all stalls accept cards.
The Cologne Christmas Market is more than just a holiday shopping destination; it's a place where the spirit of Christmas comes alive. With its enchanting stalls, delicious food, festive activities, and the backdrop of Cologne's historic architecture, it offers a truly magical experience. Whether you're seeking a traditional German Christmas atmosphere, unique gifts, or simply a joyous celebration with loved ones, the Cologne Christmas Market is a must-visit destination.
Related article:
German Christmas Markets
Nuremberg Christmas Market
The Magic of the Munich Christmas Market
Christmas Markets and Advent in Germany