April 1, 1730
Birth of Salomon Gessner in Zürich, Switzerland. Gessner was a writer known for his rococo style. His most noted works are Idyllen (1756-1772) and Der Tod Abels (1758). Sir Walter Scott, and Lord Byron expressed admiration for Gessner's pastoral themes.
April 1, 1815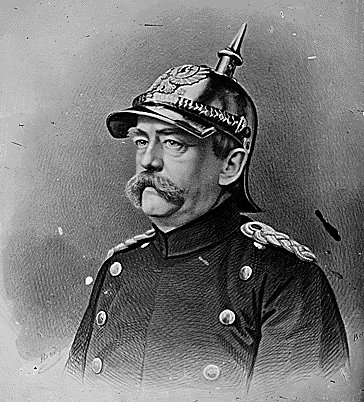 Birth of Otto von Bismarck in Schönhausen, Germany. Bismarck was the Prussian Chancellor who in 1871, after the defeat of France in the Franco-Prussian war, organized the German states into a new empire. (That empire would last until the end of World War I.) Bismarck still holds the record for the longest serving German chancellor. He served for 19 years.
April 1, 1863
Death of Jakob Steiner in Bern, Switzerland. Steiner discovered inversive geometry and is considered one of the greatest geometers of modern times. He discovered the "Steiner surface", and developed the "Steiner theorem" and the "Poncelet-Steiner theorem". His most noted work is Systematische Entwickelung der Abhängigkeit geometrischer Gestalten von Einander (1832). The chair of geometry was established for him at the University of Berlin and he occupied that chair from 1834 until his death in 1863.
April 1, 1865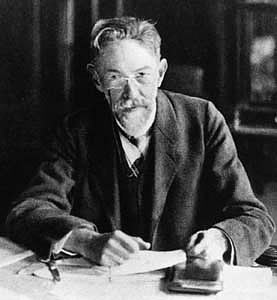 Birth of Richard Zsigmondy (1865-1929) in Vienna, Austria. Zsigmondy was a chemist who won the Nobel Prize for Chemistry in 1925 for his work on colloids. He earned his doctorate at the University of Munich and taught at the University of Graz and the University of Göttingen.
April 1, 1872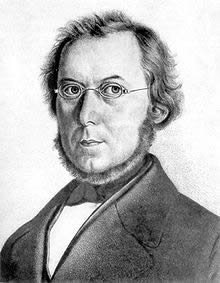 Death of Hugo von Mohl (1805-1872) in Stuttgart, Germany. Von Mohl was a botanist who worked on the anatomy and physiology of plant cells. He was the first to realize that new cells are formed by cell division. Von Mohl was a professor at the University of Tübingen.
April 1, 1878
Birth of Carl Sternheim in Leipzig, Germany. Sternheim was a satiric dramatist. He is generally categorized as an Expressionist, but he insisted that he was a Realist. Among Sternheim's dramas are Die Hose (1911), Der Snob (1914) and Das Fossil (1925).
April 1, 1896
Death of Joseph Reinkens in Bonn, Germany. Reinkens, a Roman Catholic priest, was excommunicated from the church in debates concerning the matter of the infallibility of the Pope. He became a leader in the "Old Catholic" movement in Germany and became its first bishop.
April 1, 1930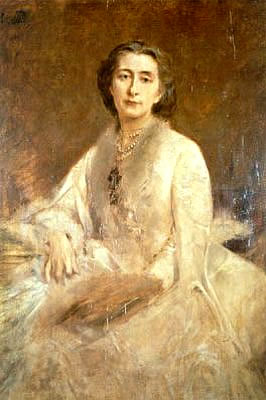 Death of Cosima Wagner (1837-1930) (born, Liszt) in Bayreuth, Germany. She was the extra-marital daughter of the composer Franz Liszt and Countess Marie d'Agoult. In 1857 she married the conductor, Hans von Bülow. During visits with Richard Wagner, whose new music von Bülow conducted, Cosima and Richard fell in love. The first of their children were born while Cosima was still married to von Bülow. In 1870 Cosima and Richard married. Friedrich Nietzsche, who was also a frequent visitor at the Wagner household, felt at one time that he was in love with Cosima. After Richard's death, Cosima managed the Bayreuth Festivals until 1908.
April 1, 1991
The president of the Berlin Treuhandanstalt (the organization responsible for the privatization of East German property), Detlev Karsten Rohwedder, is murdered by terrorists.
April 1, 1997

The German steel companies Krupp and Thyssen merge.
Back to Today in German History Calendar