April 17, 1521
Martin Luther makes his first appearance before the Diet in Worms.
April 17, 1573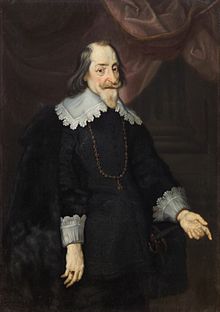 Birth of Maximillian I in Munich, Germany. Maximillian was the Duke of Bavaria and involved in the Thirty Years' War in support of the Catholic cause. Bavaria had fallen into economic chaos when Maximillian came to power in 1597, but he was able to introduce measures which restored the strength of the Bavarian economy. He further introduced systems in a number of areas which greatly strengthened the quality of life in his southern state. In 1623 he became an elector of the Holy Roman Empire. In the position of elector he was opposed to the leadership of the army of the empire by Albrecht Wallenstein and was involved in Wallenstein's removal.
April 17, 1676
Birth of Friedrich I in Kassel, Germany. Friedrich married Ulrika Eleonora, the sister of the king of Sweden, in 1715. In 1708 she rose to the Swedish throne, but in 1718 abdicated in favor of her husband. Friedrich thus became the king of Sweden. He reigned for 31 years.
April 17, 1881
Birth of Anton Wildgans in Vienna, Austria. Wildgans was an Expressionist dramatist. The best known of his works is the trilogy consisting of Armut (1914), Liebe (1916) and Dies irae (1918).
April 17, 1843
Birth of Camillo sitte in Vienna, Austria. Sitte was a pioneer of city planning. His ideas are contained in his book Der Stuadtebau nach seinen künstlerischen Grundsätzen (1889).
April 17, 1882
Birth of Artur Schnabel in Lipnik, Austrian Empire. Schnabel emerged as a child prodigy on piano who achieved a lifetime reputation as one of finest pianists of his age and was in great demand as a piano teacher. His specialties were the music of Beethoven, Brahms and Schubert.
April 17, 1946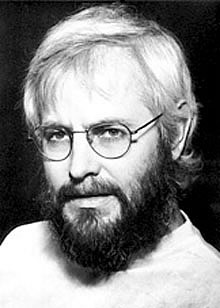 Birth of Georges Köhler (1946-1995) in Munich, Germany. Köhler won the Nobel Prize for Physiology of Medicine in 1984 for his work leading to the production of monoclonal antibodies. This has great importance for the treatment of diseases of the immune system including some cancer and AIDS. Köhler did his work at Cambridge and Basel. In 1985 he was appointed a director of the Max Planck Institute for Immunobiology in Freiburg.
April 17, 1977
Death of Richard Brauer in Berlin, Germany. Brauer was a mathematician who followed up on Georg Frobenius work on group characters. Brauer developed a theory of modular characters, which was a step forward in algebra. In Germany he taught at the University of Königsberg. In 1935 he was appointed to a position at the University of Toronto and in 1948 a position at the University of Michigan.
Back to Today in German History Calendar