April 30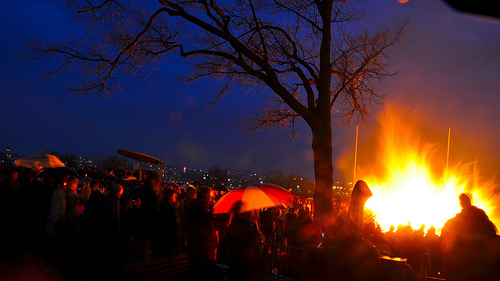 Walpurgis Night, or Witches' Sabbath–a legendary event on the Brocken Mountain in the Harz chain, made famous in Goethe's Faust.
April 30, 1790
Death of Samuel Heinicke in Leipzig, Germany. Heinicke became interested in the problems of the deaf after reading Surdus loquens, a book in which it was described how a Swiss physician had succeed in teaching deaf persons to speak. In 1778 he opened a school for the deaf. He developed the system of teaching lip-reading as opposed to signs, since he felt it was best for the deaf to understand language as normally used in society at large.
April 30, 1803
Birth of Albrecht Theodor Graf von Roon in Pleushagen, Germany (now in Poland). Von Roon became the minister of war in 1859 and reorganized the Prussian army. His system led to the victory over Austria in the Seven Weeks' War and over France in the Franco-Prussian War.
April 30, 1812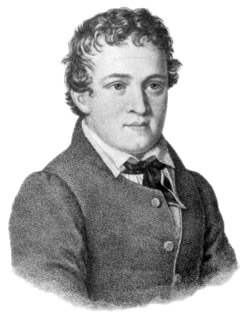 Birth of Kaspar Hauser (1812-1833), location unknown. In 1828 a confused young man (Hauser) was brought to the authorities in Nürnberg. He had in his possession a letter stating his date of birth and the indication that his father had died. His situation evoked much interest and speculation as to his origins. His case led to a poem about him by Paul Verlaine, novels by Jacob Wassermann, Sophie Hoechstetter and Otto Flake, a play by Erich Ebermayer and a film by Werner Herzog.
April 30, 1857
Birth of Eugen Bleuler in Zollikon, Switzerland. Bleuler, a Swiss psychiatrist, introduced the term "schizophrenia" into the vocabulary of psychiatry (1908). He also introduced the concept of "autism". He and his one-time assistant, Carl Jung, worked for a time with Sigmund Freud.
April 30, 1869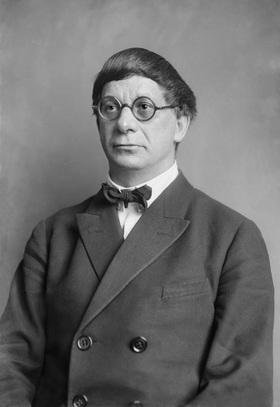 Birth of Hans Poelzig (1869-1936) in Berlin, Germany. Poelzig was an architect, painter and set designer most noted for his Grosses Schauspielhaus of 1919 in Berlin. He also built the I. G. Farben building in Frankfurt am Main, now known as the Poelzig Building at Goethe University
April 30, 1899
Death of Ludwig Büchner in Darmstadt, Germany. Ludwig Büchner was the younger brother of the dramatist, Georg Büchner. He was a physician in Darmstadt, but achieved his position in history through his atheistic and materialistic writings. In his Kraft und Stoff (1855) he denied God, creation by a divine being, and free will. He was convinced that humans are completely material beings. Other publications by Büchner include, Natur und Geist (1857) and Die Stellung des Menschen in der Natur (1869).
April 30, 1911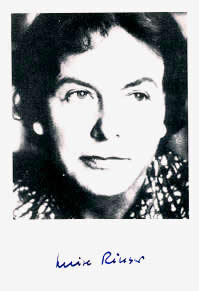 Birth of Luise Rinser (1911-2002) in Pitzling, Germany. Rinser was a prolific German writer, best known for her novels and short stories.
Back to Today in German History Calendar