August 7, ca. 304
St. Afra of Augsburg is martyred for her Christian faith. Her origins are lost in history, though it is likely that she came from the Mediterranean, probably Cyprus. The circumstances of her movement to Augusburg, Germany are uncertain, but it is clear that by 304 she was established in Augusburg and had become a devout Christian. There is firm documentation that she was martyred for her faith during the persecution of the emperor Diocletian. Her feast day in the church is August 7. A sarcophagus thought to contain her remains may be viewed in the chapel of St. Ulrich and Afra in Augsburg.
August 7, 936
Otto I is elected German king at Aachen. In 962 he will be proclaimed the Emperor of the Holy Roman Empire by Pope John XII in Rome.
August 7, 1106
Heinrich IV, the Holy Roman Emperor, dies in Liege, Lorraine (born in Saxony). Heinrich became the German King in 1054 (at age 4) and the Holy Roman Emperor in 1084. His reign was marked by a heated struggle with Pope Gregory VII on the question of lay investiture. Heinrich was at one point excommunicated and forced to do penance at Canossa (1077).
August 7, 1782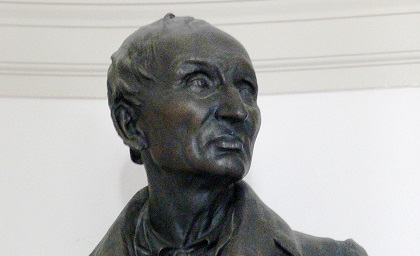 Death of the chemist, Andreas Sigismund Marggraf in Berlin, Germany. Marggraf was the director of the chemical laboratory of the German Academy of Sciences in Berlin from 1704-1760. He was able to simplify the method of extracting phosphorus from urine. He discovered that there is a sugar in beets which is identical to that in sugar cane. His discovery of beet sugar was not used in production of sugar until Ferdinand Runge, a chemist at the University of Breslau devised a method of extracting sugar. The first beet sugar refinery started in 1802.
August 7, 1799
Birth of Carl Ritter in Quedlinburt, Prussia. As a geographer, Ritter worked to establish scientific rigor in the field. He was heavily influenced by Pestalozzi and Herder. He was a professor at the University of Berlin where he worked closely with Humboldt.
August 7, 1821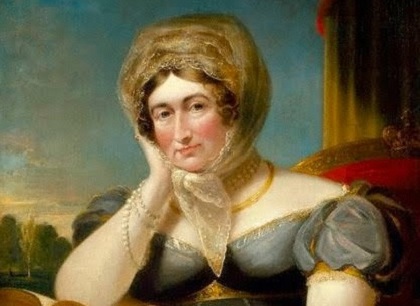 Death of Caroline of Brunswick-Lüneburg in London, England (born in Braunschweig, Germany). She became the wife of King George IV of England in 1785 before he had been crowned king. She and George separated in 1796. In 1820 when George was about to ascend to the throne, he offered her substantial sums of money to remain away from England. She returned to England, however. The government attempted unsuccessfully to dissolve the marriage and prevent the title of queen for her. George was crowned in 1821, but Caroline died suddenly 19 days later.
August 7, 1870
Birth of Gustav von Bohlen und Halbach in the Hague, Netherlands. He married the heiress of the Krupp family (steel and arms), Bertha Krupp, and gained control of Krupp Industries. He then added the name Krupp to his name. So important was Krupp Industries to the economy that the Kaiser himself chose the Prussian diplomat, von Bolen und Halbach as Bertha Krupp's husband to manage the firm.
August 7, 1900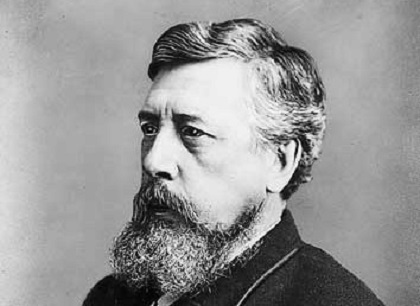 Death of Wilhelm Liebknecht in Berlin, Germany. Liebknecht was one of the founders of the Social Democratic Party (SPD). When the revolution of 1848 broke out in Paris, Liebknecht went to participate. He then returned to Germany to join in the German uprisings. He was arrested and imprisoned. He then moved to Switzerland, but his leadership of the workers movement there resulted in his expulsion. He moved to London in 1849, where he worked closely with Marx and Engels. In 1862 he returned to Berlin, but in 1865 he was expelled by Otto von Bismark. He then settled in Leipzig and joined the Deutscher Arbeiterverein. In 1869 in Eisennach he and his friend August Bebel formed the Sozialdemokratische Arbeiterpartei. After repression by Bismarck's Anti-Socialist Law of 1878 the party reformed in 1891. In that year at a party meeting in Erfurt it adopted a new charter and took on the name, German Social Democratic Party. That party is the direct forerunner of the present day Social Democratic Party (SPD).
August 7, 1929
Death of Victor Berger in Milwaukee, Wisconsin (born in Nieder-Rehbach, Austria). Berger immigrated to the United States at age 18. In Milwaukee he became the editor of a German language newspaper, Vorwarts and the Social Democratic Herald. He and Eugene V. Debs founded the Social Democratic Party which changed its name in 1901 to the Socialist Party. He opposed American entry into World War I, was tried under the Espionage Act for his activities and sentenced to 20 years in prison. However he was elected to Congress and after lengthy efforts was able to have his conviction reversed and to take a seat in the House of Representatives where he served until 1929. In 1927 he became chairman of the executive committee of the Socialist Party and served in that capacity until his death in 1929.