December 1, 1018
Death of Dietmar in Merseburg, Germany. The Saxon, Dietmar was an important chronicler of his age and his works are important documentation to the period.
December 1, 1724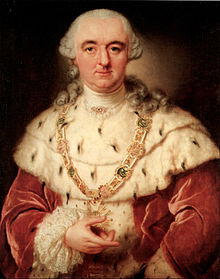 Birth of Karl Theodor, the Wittelsbach Elector (Holy Roman Empire) of the Palatinate. On December 30, 1777 the Bavarian line of the Wittelsbach family ceased and the succession went to Karl Theodor. The Palatinate was thus united with Bavaria. In reaction to the new size and troublesome strength of Bavaria, Austria laid claim to a number of the territories. In a complex series of intrigues this led to the War of the Bavarian Succession which involved Austria, Bavaria, the Palatinate and Prussia.

December 1, 1884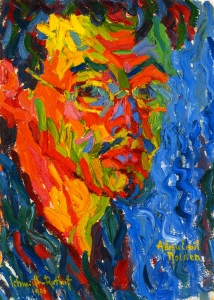 Self-Portrait. Karl Schmidt-Rottluff – 1906
Birth of Karl Schmidt-Rottluff in Chemnitz, Germany. The artist was a member of the group, Die Brücke. An Expressionist and at times cubist, he was growing in his art in Berlin when the Nazis came to power. In 1937, 608 of Schmidt-Rottluff's paintings were seized from museums by the Nazis and several of them shown in exhibitions of "degenerate art".He was forbidden to paint in a style he could understand as artistic. After the war he returned to painting.
December 1, 1893
Birth of Ernst Toller in Samotschin, Germany. Toller was an Expressionist, Marxist, pacifist writer in the 20's. He spent effort and time in protests and on revolutionary committees as well as in prison for his activities. His most noted lasting work is Masse-Mensch (1920). With the rise of the Nazis he immigrated to the United States, where he attempted to find a career as a Hollywood scriptwriter. He committed suicide in 1939.
December 1, 1932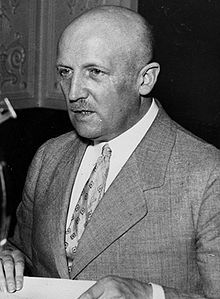 Kurt von Schleicher becomes chancellor of the Weimar Republic. Schleicher was one of the early political leaders of the Weimar Republic. He became chancellor of the republic on December 1, 1932. He opposed the Nazis as they gained political strength. In January of 1933 Schleicher was replaced in the office of chancellor by Adolf Hitler. On June 30, 1934 he was murdered by the SS.
December 1, 1966
Kurt Georg Kiessinger (CDU) is elected chancellor of the Federal Republic of Germany (West Germany). Will Brandt (SPD) becomes the vice chancellor and foreign minister. This is the beginning of the Grand Coalition.
December 1, 1966
Under Chancellor Kurt Georg Kiessinger, Franz Josef Strauß is called upon to serve as the minister of finance. He will hold that position through 1969. In his position he undertook a tax reform and a budget reform.