January 8
Feast Day of St. Severinus (ca. 410 – 482) St. Severinus was born in about 410 in North Africa. He traveled to the area which is now Austria in about 453 to be of assistance to those afflicted by the attacks of the Huns. He founded a series of monasteries in the area to attempt to restore a certain order and organization after the chaos and destruction brought by Attila. His feast day is January 8. His relics were taken to Naples after his death and are enshrined today in the monastery of San Severino. His designation as a saint predates the practice of canonization by a Pope.
January 8
Feast Day of St. Erhard von Regensburg (8th Century) St. Erhard was possibly born in Eastern France and came as a missionary to Germany. There is little which is clearly documented concerning his life. There is some evidence that he spent some time in Trier working with the archbishop of Trier. He spent considerable time in Regensburg and for a time was the Bishop of Regensburg. Medieval documents attribute miracles to him. He predates the practice of formal canonization by a pope, but histories of the period indicate that he was declared to be a saint by Pope Leo IX in the presence of the Emperor Heinrich III in 1052. His feast day is January 8. His crosier is preserved as a relic in the parish church in Neidemunster.

January 8, 1632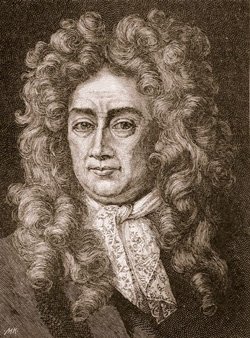 Birth of Samuel Freiherr von Pufendorf (1632-1694) in Dorfchemnitz, Saxony. Pufendorf encountered Descartes, Grotius and Thomas Hobbes while at Jena. He went on to become one of the developers of the concept of "natural law". Based on his first work on natural law, Elementorum Jurisprudentiae Universalis Libri Duo, a chair in natural law was created for him at the University of Heidelberg. After his De Statu Imperii Germanici ad laelium Fratrem Dominum Trezolani Liber Unus of 1667, which was a fierce attack on the structure of the Holy Roman Empire and Austria, he immigrated to Sweden. In Sweden he took the chair in natural law at the University of Lund. Among Pufendorf's insights were that every individual, on the basis of human dignity, has the right to equality and freedom; there is no such thing as a natural slave; and master-servant relationships are valid only on the basis of common agreement. In 1688 Pufendorf moved to Berlin to become historiographer to the elector of Brandenburg and was made a baron in 1694.
January 8, 1811
Death of Friedrich Nicolai in Berlin, Germany. Nicolai was one of the leaders of the Aufklarung (enlightenment) movement in Germany. He was a book dealer and writer. He edited the influential journals, Allgemeine deutsche Bibliothek, and Briefe, die neueste Literatur betreffend. He worked with Gotthold Lessing and Moses Mendelssohn on the latter. His Briefe über den jetzigen Zustand der schonen Wissenschaften in Deutschland (1755) criticized Johann Gottsched, Johann Bodmer and Johann Breitinger. Nicolai also wrote novels. Among them was a satire on Goethe's novel Die Leiden des jungen Werthers which he titled Die Freuden des Jungen Werthers (1755).
January 8, 1830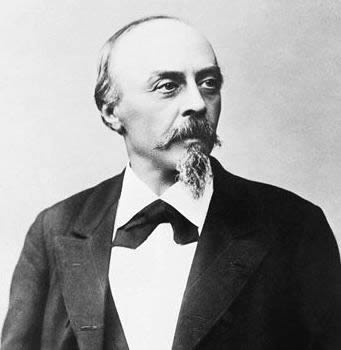 Birth of Hans von Bülow (1830-1894) in Dresden, Germany. Von Bülow worked closely with Richard Wagner and conducted many of his works in Munich. He was married to Franz Liszt's daughter Cosima until she left him to marry Wagner. Despite the new relationship with his former wife, von Bülow continued to be an admirer and promoter of Wagner's music.
January 8, 1888
Birth of Richard Courant in Lublinitz, Prussia (now in Poland). Courant taught mathematics at the University of Gottingen until his immigration in 1933. In the United States he became a professor at New York University. He is noted for the advances he made in the calculus of variations.
January 8, 1891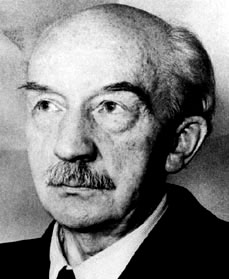 Birth of Walther Bothe (1891-1957) in Oranienburg, Germany. Bothe was a physics professor at the universities of Berlin, Giessen and Heidelberg. He and Hans Geiger established the particle nature of electromagnetic radiation. He discovered the strange radiation given off by beryllium which was later identified as neutron radiation. During WWII he built Germany's first cyclotron in 1943. In 1954 while a professor at the University of Heidelberg, he won the Nobel Prize for Physics for development of a method of detecting subatomic particles.
January 8, 1892
Birth of Giovanni Mardersteig in Weimar, Germany. A typographer, he gained a reputation for producing books of the highest quality. After studies and early work in Germany, he moved to Italy and did his most significant work there.
January 8, 1905
Birth of Carl Gustav Hempel in Oranienburg, Germany. Hempel was a philosopher of the Frankfurt school of logical positivism. As the Nazi party rose to power, Hempel immigrated to the United States. He taught at Yale University and Princeton University.
January 8, 1948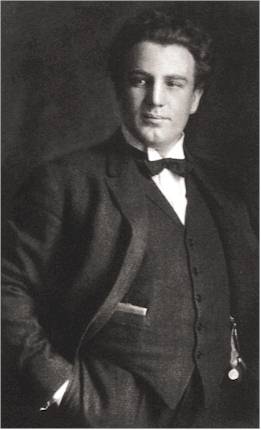 Death of Richard Tauber (original name, Richard Denemy) in London, England (born in Linz, Austria). Tauber was an operatic tenor who studied at Freiburg, Germany. He entered professional singing at the theater in Chemnitz as Tamino in Mozart's Die Zauberflote. He then sang for the Dresden Opera for several years. He immigrated to England in 1938.
January 8, 1990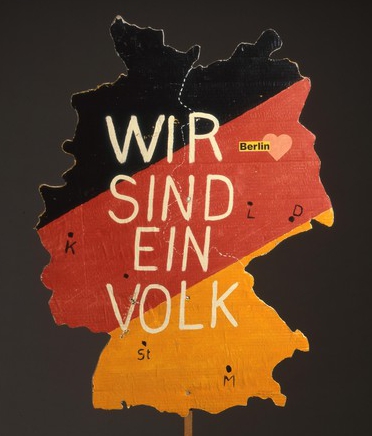 Demonstrations in Leipzig demand reunification. "Wir sind ein Volk!" is the chant used on this day during the demonstrations.
Back to Today in German History Calendar