June 27, 1786
Death of Joseph Green, Immanuel Kant's closest friend over many years. The two of them dined together very frequently and had long conversations. Some of the vocabulary of mercantilism used by Kant in his books originates from Green. Kant was in the habit of discussing new ideas with Green before other academics and asking Green to read and comment on his works prior to publication. His death was a powerful blow for Kant.
June 27, 1791
Death of Johann Heinrich Merck in Darmstadt, Germany. Merck supported Christoph Friedrich Nicolai, Christoph Wieland, Johann von Herder and Johann Wolfgang von Goethe, young "Sturm und Drang" writers. He was one of the founders of the Frankfurter Gelehrte Anzeigen in which some of Goethe's early works were published and he contributed to the Allgemeine deutsche Bibliothek and Der teutsche Merkur.
June 27, 1794
Death of Wenzel Anton von Kaunitz in Vienna, Austria. Kaunitz was a minister of Austria and a powerful influence on the Empress, Maria Theresa. A long time foe of Prussia, he was able to shift European alliances and, for a time, virtually isolate Prussia.
June 27, 1876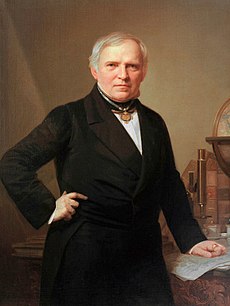 Death of Christian Gottfried Ehrenberg in Berlin, Germany. Ehrenberg was the biologist who founded the science of micropaleontology. He was the first to study coral scientifically.
After his death in 1876, his collections of microscopic organisms were deposited in the Berlin's Natural History Museum (this museum was a part of the University of Berlin until it left the university in 2009). The "Ehrenberg Collection" includes 40,000 microscope preparations, 5,000 raw samples, 3,000 pencil and ink drawings, and nearly 1,000 letters of correspondence. His collection of scorpions, and other arachnids from the Middle East, is also held in the Berlin Museum.
He was also the first winner of the Leeuwenhoek Medal in 1877. In his hometown, Delitzsch, the highest A-Level school, the "Ehrenberg-Gymnasium" is named after him. The best student of the school year receives the Ehrenberg Prize and a scholarship. Ehrenberg Island in the Svalbard archipelago is named after Ehrenberg.
June 27, 1869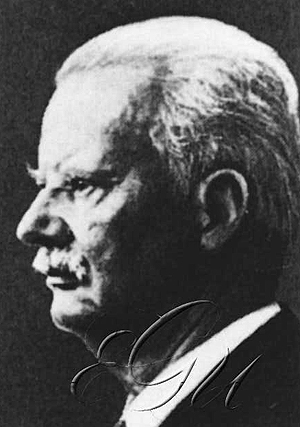 Birth of Hans Spemann (1869-1941) in Stuttgart, Germany. Sometimes called "the father of cloning", German scientist Hans Spemann conducted primitive cloning experiments and studied how embryo cells develop. In his earliest experiments, he split the cells of a two-celled salamander embryo into two parts, successfully producing two larvae. This disproved the then-accepted theory that cell division entails the loss of genetic information. Decades before it became technically possible he proposed using the nuclear transfer method to clone entire organisms.
Using micro-surgery techniques, he operated on fertilized animal eggs which were smaller than pinheads. His experiments showed that when an embryo is transplanted to a different region of an animal, it causes the surrounding tissue to develop abnormally, "as if it were the bastard of some primitive miscegenation." Called "the organizer effect", this research won Spemann the 1935 Nobel Prize for Medicine.
June 27, 1942
The American FBI captures 8 German saboteurs brought by submarine to New York's Long Island during World War II.
June 27, 1980
Death of Walter Dornberger in Germany. Dornberger was an engineer who worked with Werner von Braun on the rocket engine. He was involved in the construction of the V-2 rocket. In 1947 he immigrated to the U. S. and worked on American missiles for the Air Force.
June 27, 1998
The author Sibylle Lewitscharoff receives the Ingeborg Bachmann Prize for literature for her Pong. The Bachmann prize was created in 1977 and first awarded to the poet, Ingeborg Bachmann. Lewitscharoff was born in Stuttgart in 1954 and lived in Berlin at the time the prize was awarded.
Back to Today in German History Calendar