June 5, 755
St. Boniface is martyred. St. Boniface (Wynfrith) was an English monk who was appointed by the Pope as Bishop in 722 and sent to christianize Germany. In 745 his diocese was established in Mainz. He was killed by a pagan mob on June 5, 754.
June 5, 755
St. Adalar is martyred. St. Adalar was an associate of St. Boniface. He was born in England and came to Germany to assist in the missionary effort. He was with St. Boniface on the morning of June 5, 754 and was killed by Friesian pagans along with St. Boniface. He is said to have been the first Bishop of Erfurt, a diocese founded in 741. His feast day is June 5. He is entombed in the cathedral in Erfurt.
June 5, 1772
Death of Johann Kuhnau in Leipzig, Germany. Kuhnau was a composer and the cantor at the Church of St. Thomas in Leipzig from 1701 to 1722. He was succeeded in his position by Johann Sebastian Bach.
June 5, 1826
Death of Carl Maria von Weber in London (born in Eutin, Germany). The composer is known primarily for his operas Der Freischütz (1821), Euryanthe (1823) and Oberon (1826). The title "von" seems to have been an invention of his father rather than a genuine title.
June 5, 1906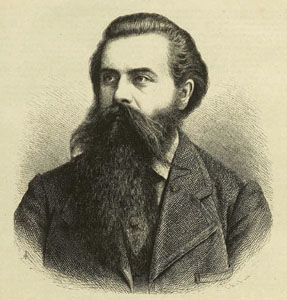 Death of Eduard von Hartmann in Groß Lichterfelde, Germany. Hartmann was a philosopher noted for his concern with the human will and uncontrolled unconscious drives. His most noted work was Die Philosophie des Unbewussten (1870). He was influenced by Schopenhauer but rose above Shopenhauer's pessimism as did his contemporary, Friedrich Nietzsche.
June 5, 1947
Announcement of the Marshall Plan by George Marshall in a talk at Harvard University.
June 5, 1997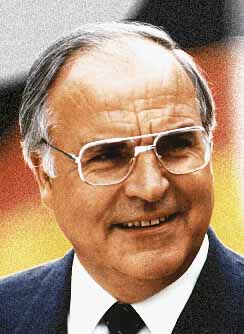 German chancellor Helmut Kohl receives the George C. Marshall Foundation award on the 50th anniversary of the Marshall Plan. Kohl was the first recipient of the award. The Marshall Award is presented to an individual or organization that has made a significant contribution internationally to ameliorating "hunger, poverty, desperation and chaos," as described by Secretary of State Marshall in his speech at Harvard University, June 1947.
Back to Today in German History Calendar