March 12, 1821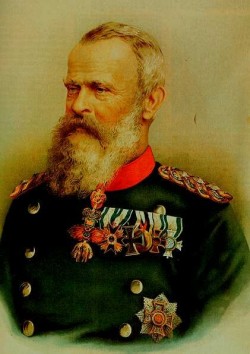 Birth of Luitpold in Würzburg, Germany. Luitpold was the third son of Ludwig I. During the reign of Ludwig II ("Mad King Ludwig" who built the wonderful castles) he served as regent. He introduced liberal democratic structures into Bavaria and did much to establish Munich's position as a cultural center. Luitpold, Prince Regent of Bavaria was the de facto ruler of Bavaria from 1886 to 1912, due to the incapacity of his nephews, King Ludwig II for three days and King Otto for 26 years.
March 12, 1824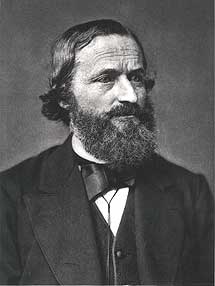 Birth of Robert Gustav Kirchhoff (1824-1887) in Königsberg, Germany (now in Russia). The physicist, Gustav Kirchhoff, with Robert Bunsen, developed the theory of spectrum analysis. He is also the originator of "Kirchhoff's laws" in electricity. Kirchhoff and Bunsen worked together as professors at the University of Heidelberg. Kirchhoff ended his career as professor of mathematical physics at the University of Berlin.

March 12, 1888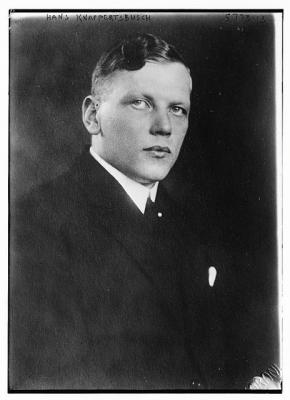 Birth of Hans Knappertsbusch (1888-1965) in Elberfeld, Germany. Knappertsbusch followed Bruno Walter as the director of the Bavarian State Opera in Munich. Knappertsbusch, who refused to join the Nazi Party, was removed from his position in Munich in 1936. He then accepted a position in Vienna as director of the Vienna Philharmonic, but, of course, the Nazis were soon in power there too. After World War II he returned to his post at the Bavarian State Opera. He was also frequently a conductor at the Bayreuth festivals.
March 12, 1898
Death of Johann Jakob Balmer in Basel, Switzerland. Balmer developed the formula basic to the development of atomic theory and developed the field of atomic spectroscopy.
March 12, 1902
Death of John Peter Altgeld in Joliet, Ill. (born in Niederselters, Germany). Altgeld immigrated to the U.S. as a youth. In 1893 he was elected governor of Illinois where he did much to reform the penal system and control child labor. In 1886 there had been a riot at Haymarket Square in Chicago. Labor leaders and attorney Clarence Darrow urged him to grant clemency to three of the men who had been convicted of murder at the death of seven Chicago police officers who were killed in the 1886 riot. He did so and was severely criticized for being in league with anarchists. (Since that time his decision has been praised in judicial circles.) Later he protested to President Grover Cleveland against the use of federal troops in the Pullman Strike. He was defeated for reelection in 1896 whereafter he returned to the practice of law as a partner of Clarence Darrow.
March 12, 1942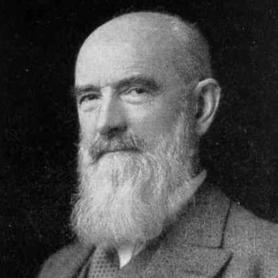 Death of Robert Bosch in Stuttgart (inventor of the spark plug and magneto, founder of Bosch GmbH). For a time Bosch worked with Thomas Edison in the U.S.A. The Bosch corporation is one of the world's largest electronic corporations.
March 12, 1950
Death of Heinrich Mann in Santa Monica, California (born in Lübeck, Germany). The elder brother of Nobel Prize winning author, Thomas Mann, Heinrich Mann was also a novelist. Heinrich Mann was interested in his novels and in his essays in the abuse of power by the wealthy and privileged. Noted novels by Mann include, Im Schlaraffenland (1900), Professor Unrat (1905) (the film version of Professor Unrat is Der blaue Engel (1928), Der Untertan (1918) and Der Kopf (1925). Important political essays by Mann are Macht und Mensch (1919) and Geist und Tat (1931).
March 12, 1955
Death of Theodor Plievier in Berlin, Germany. Plievier fought in the Germany navy in World War I. He recounted his war thoughts in such books as Des Kaisers Kulis (1930) and Der Kaiser ging, die Generäle blieben (1932). The Nazi Party banned his books. A devoted communist, he fled to Moscow in 1933 and returned to the Soviet zone of Germany in 1945 and West Germany in 1947. Concerning his experiences in World War II he wrote a trilogy, Stalingrad (1945) Moskau (1952), and Berlin (1954).
March 12, 1984
Death of Uwe Johnson in Kent, England (born in Germany). Johnson was a German novelist who explores the problems of life in divided Germany after WWII.
Back to Today in German History Calendar