March 26, 809
Death of St. Liudger (742-809) St. Liudger was born near Utrecht (Modern Holland) in about 742. He was a missionary to the Friesians and Saxons. His vocation was occasioned by the Martyrdom of St. Boniface whose work he wished to continue. He studied under Alquin and retained a lifelong association with him. He was ordained a priest in 777 in Cologne. In 787 he undertook missionary work among the pagans near the mouth of the Ems. (Near modern Emden, Germany). Knowing the language of the peoples there, he was very effective. In 793 Charlemagne offered him the bishopric of Trier, but Liudger declined, expressing a preference to continue his missionary work among the Saxons. In this effort he built a monastery in the more eastern territories. The city which grew around the monastery came to be known as Münster. He founded a convent for women in about 803 and placed his sister, St. Gerburgis at its head This was the first convent in Westphalia. In 805 he was made the first Bishop of Münster. He died in 809. He is entombed in Werden where he had built a monastery and a church. His designation as a saint precedes the practice of canonization by the Pope.
March 26, 1794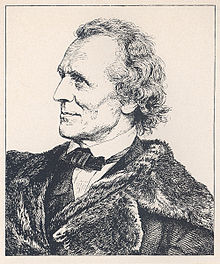 Birth of Julius Schnorr von Carolsfeld in Leipzig, Germany. Schnorr was a painter associated with the Lukasbund. He went to Italy to learn wall painting and after his return to Germany was commissioned by Bavarian king, Ludwig I, to bring the art of wall painting to Munich.

March 26, 1821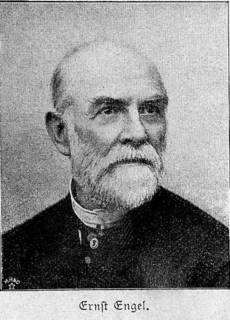 Birth of Ernst Engel (1821-1896) in Dresden, Germany. Engel was a statistician. He was head of the Saxon statistical office from 1854 to 1858 and the head of the Prussian statistical office from 1860 to 1882. He undertook a study of Belgian families in which he concluded that the income of a family is in inverse proportion to the proportion of income spend on food. This is now known as the "Engel curve". He also undertook a study of the size of the Prussian rye harvest in relation to the price of rye. This study was the first of its sort and led to the theory of supply and demand.
March 26, 1827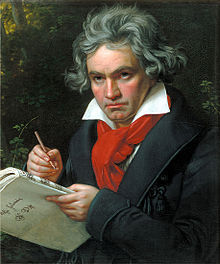 Death of Ludwig van Beethoven (1770-1827). He was a German composer and pianist. A crucial figure in the transition between the Classical and Romantic eras in Western art music, he remains one of the most famous and influential of all composers. His best known compositions include 9 symphonies, 5 concertos for piano, 32 piano sonatas, and 16 string quartets. He also composed other chamber music, choral works (including the celebrated Missa Solemnis), and songs.
March 26, 1884
Birth of Wilhelm Backhaus in Leipzig, Germany. Backhaus was a pianist specializing in the works of Beethoven. He died in Villach, Austria in 1969.
March 26, 1905
Birth of Viktor Frankl in Vienna, Austria. A psychiatrist, Frankl studied at the University of Vienna. In 1938 he became chief of neurology at the Rothschild Hospital in Vienna. In 1942 he and his family were sent to a concentration camp by the Nazis. In his experience there he noted that those who saw meaning in their lives were more likely to survive. This observation became a core of his psychiatry which came to be known as "logotherapy". He viewed the role of the psychiatrist as helping patients find meaning. After the war he wrote Man's Search for Meaning. He finished his career as a professor at the University of Vienna.
March 26, 1911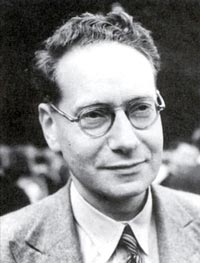 Birth of Bernard Katz (1911-2003) in Leipzig, Germany. Katz won the Nobel Prize for Physiology or Medicine in 1970 for his work on nerve function. He studied medicine at the University of Leipzig. In 1934 he moved to England. He became professor of biophysics at University College in London. He was given a British knighthood in 1969. Katz wrote, Electric Excitation of Nerve (1939), Nerve, Muscle and Synapse (1966), and The Release of Neural Transmitter Substances (1969).
March 26, 1926
Death of Konstantin Fehrenbach in Freiburg, Germany. Fehrenbach was a member of the Catholic Center Party. In 1918, after the end of the war, he became the president of the Reichstag. In 1920 he became the chancellor of the Weimar Republic. After his failure to gain relief from the western allies in the matter of the massive war reparations, however, he resigned his position.
Back to Today in German History Calendar