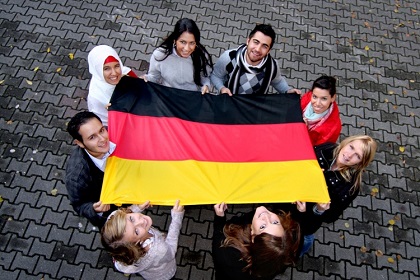 Here you will find a list of web addresses for some well known German universities.
Using the list of the universities below as a starting point, you can stand out from other students and you'll join a fine and amazing elite who attended some of the top German universities.
You should know:
Education is free in Germany (unless you go to a private College/University). Most Universities accept international students and some courses are taught in English too.
Students who wish to study in Germany must have health insurance and must pay for nursing care. Without insurance, you cannot register for higher education.
German Universities have low tuition fee like 500 euros/sem (fees may be higher in private University)
Most of the courses are taught in German language but there are an increasing number of English courses (at Master's level and above! Like Engineering, Sciences, MBA.).
A "Universitat" is a doctorate-granting institution.




Related Articles:
German Education: An Overview of Excellence and Innovation
Education in Germany
Elementary and Primary Education in Germany
Secondary Education in Germany
Vocational Education and Training in Germany
Tertiary or Higher Education in Germany