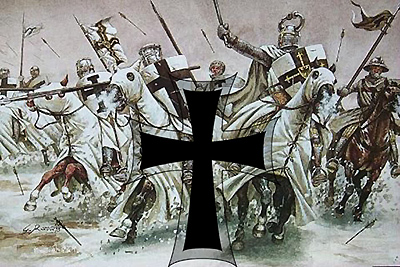 The name Germany is used in three senses: first, it refers to the region in Central Europe commonly regarded as constituting Germany, even when there was no central German state, as was the case for most of Germany's history; second, it refers to the unified German state established in 1871 and existing until 1945; and third, since October 3, 1990, it refers to the united Germany, formed by the accession on this date of the German Democratic Republic (GDR, or East Germany) to the Federal Republic of Germany (FRG, or West Germany). The name Federal Republic of Germany refers to West Germany from its founding on May 23, 1949, until German unification on October 3, 1990. After this date, it refers to united Germany. For the sake of brevity and variety, the Federal Republic of Germany is often called simply the Federal Republic.
The Federal Republic of Germany consists of sixteen states (Laender; sing., Land ). Five of these Laender date from July 1990, when the territory of the German Democratic Republic was once again divided into Laender. For this reason, when discussing events since unification, Germans frequently refer to the territory of the former East Germany as the new or eastern Laender and call that of the former West Germany the old or western Laender. For the sake of convenience and variety, the text often follows this convention to distinguish eastern from western Germany.
Spellings of place-names used here are in most cases those approved by the United States Board on Geographic Names. Exceptions are the use of the conventional English names for a few important cities, rivers, and geographic regions.
Medieval Germany (dynasties):
The Thirty Years' War, 1618-48:
The Age of Enlightened Absolutism, 1648-1789:
The French Revolution and Germany
The German Confederation, 1815-66:
Bismarck and the Unification of Germany
The Third Reich, 1933-45:
Postwar Occupation and Division:
West Germany and the Community of Nations:
The Social Democratic-Free Democratic Coalition, 1969-82:

The Christian Democratic/Christian Socialist-Free Democratic Coalition, 1983-
Opening of the Berlin Wall and Unification
All Facts About GERMANY (geography, society, education system, economy, politics, mass media, armed forces)
The information is provided by the Library of Congress. This study attempts to review Germany and treat its dominant social, political, economic, and military aspects in a concise and objective manner.
"Aryanization" of Germany in 1933 and mass book burning
Here are some behind-the-scene personal experiences from the 1930's that might be of interest.
Bombings and air-raids during WWII
I would like to share with you one more episode of my life. Let's fast-forward to Berlin. The year is 1944.
Nazi Nightmares – Nazi Doctors
Nazi deeds – deathly human experiments on concentration camp prisoners and direct medical killings in Nazi Germany.
Nazi Gold
Here you'll find the uncovered secrets of the Nazi Gold from Germany.
World War Memories
Life in Germany before and after the Versailles Treaty, and Hitler's rise to power