The Federal City of Bonn is a city on the banks of the Rhine and northwest of the Siebengebirge in the German state of North Rhine-Westphalia. Bonn serves alongside the capital Berlin as the seat of government of Germany. The city is the second official seat and second official residence of the President of Germany, the Chancellor of Germany, the Bundesrat, and the first official seat and first official residence of six German federal ministries. Bonn is located in the southernmost part of the Rhine-Ruhr region, the largest metropolitan area of Germany, with over 11 million inhabitants.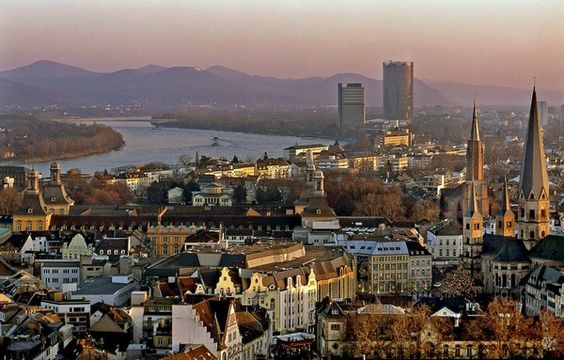 Founded in the first century BC as a Roman settlement, Bonn is one of Germany's oldest cities. From 1597 to 1794, Bonn was the capital of the Electorate of Cologne and residence of the Archbishops and Prince-electors of Cologne. In 1949, the Parliamentary Council drafted and adopted the German constitution, the Basic Law for the Federal Republic of Germany in Bonn. Though Berlin was symbolically named the de jure capital, from 1949 to 1990 Bonn was the seat of government and de facto capital of West Germany. In recognition of its former status as German capital, it holds the name of Federal City (Bundesstadt).
The two DAX-listed corporations Deutsche Post DHL and Deutsche Telekom have headquarters in Bonn. The city is also the location of 19 United Nations institutions and the University of Bonn.
Bonn is the birthplace of Ludwig van Beethoven (born 1770).
Beethoven's birthplace is located in Bonngasse near the market place. Next to the market place is the Old City Hall, built in 1737 in Rococo style, under the rule of Clemens August of Bavaria. It is used for receptions of guests of the city, and as an office for the mayor. Nearby is the Kurfürstliches Schloss, built as a residence for the prince-elector and now the main building of the University of Bonn.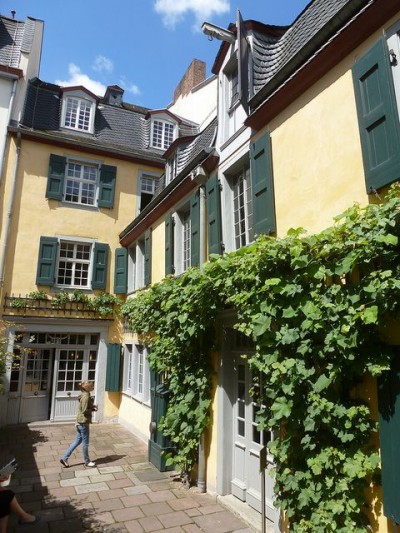 Beethoven's birthplace
The Bonn Minster (Bonner Münster) is a Roman Catholic church in Bonn. It is one of Germany's oldest churches, having been built between the 11th and 13th centuries. At one point the church served as the cathedral for the Archbishopric of Cologne. However, the Minster is now a minor basilica.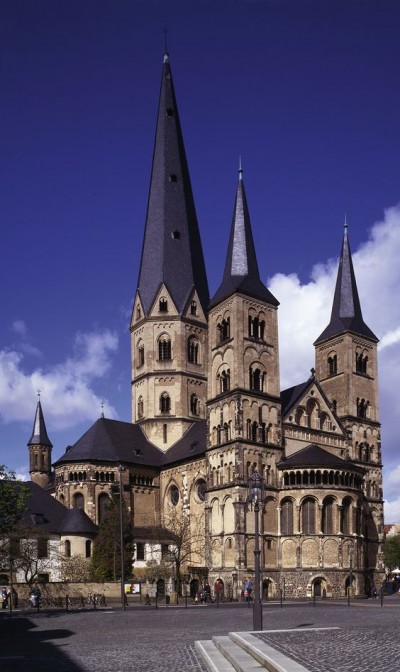 Heerstrasse in Bonn, also known as the Cherry Blossom Avenue, is the street that became famous after photographers started posting pictures of blooming trees. Every spring, usually in April, the street in Bonn is booming with these pink gorgeous blossoms. The street is found in the Nordstadt neighborhood, in the city center, only 5 minutes from famous Beethoven's House. The ornamental japanese cherry blossom trees were planted in the 1980's. Every spring it becomes another popular attraction in the beautiful historic city of Bonn.